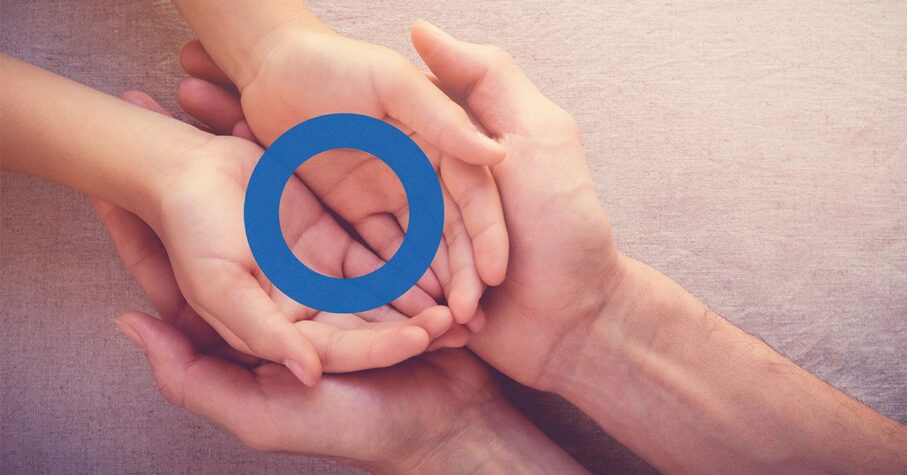 November is  Diabetes Awareness Month. With almost 11 million Canadians diagnosed with diabetes or prediabetes, we all must do our part in spreading awareness and taking action to tackle a disease that impacts over 30 percent of Canadians. 
One hundred years ago, two Canadians, Frederick Banting and Charles Best, forever changed the lives of those living with diabetes with the discovery of insulin. Naturally occurring in the body, insulin helps to regulate your blood sugar levels and store extra glucose as energy. Diabetes patients can't produce enough or can't properly use the insulin their bodies produce, impairing their body's ability to process sugar. Insulin therapy replenishes insulin levels in diabetes patients, keeping blood sugar levels within their target range, helping to prevent complications. 
Despite this life-changing discovery, many diabetes patients still face daily challenges in the management of this disease. By raising awareness and helping to fund research, the hope is that it won't take another 100 years for such a transformative breakthrough. 
To help raise awareness, here is essential information on the disease, what you can do to prevent it, and how you can do your part in spreading the word and taking action to help end diabetes. 
Life Insurance & Diabetes
Life insurance is an integral part of your financial planning. It can help safeguard the financial future of your loved ones by covering outstanding debts, like your mortgage, or paying for your children's post-secondary education in the event of the unexpected. 
Did you know that if you are at risk of developing diabetes or have been diagnosed with Type 1 or Type 2 diabetes, you can still qualify for life insurance? No Medical Life Insurance may be a good option for you, offering a straightforward application process with no medical exams and affordable coverage to fit your needs and financially protect your loved ones. 
You may also be able to secure No Medical Critical Illness Insurance as someone living with diabetes or prediabetes. With a critical illness insurance policy, you receive a lump-sum payment in the event of a covered Critical Illness (such as cancer) that can cover many costs—including medical care, travel expenses, or wages of a family member leaving work to help with your recovery.  With the possibility of out-of-pocket expenses reaching almost $5000 per year, a critical illness plan can serve as a financial safety net for those living with diabetes to help cover medical or unexpected expenses. 
The Types of Diabetes
There are three kinds of diabetes:
Type 1 diabetes occurs when the pancreas no longer makes insulin. It is most typically diagnosed in those age 30 and under, particularly children and young adults. About 10 percent of people who have diabetes have Type 1 diabetes.
Type 2 diabetes tends to present itself in those age 40 and older, though the rate of children diagnosed with Type 2 diabetes is increasing. In this form of the disease, the pancreas still makes insulin, but it does not produce enough or, if it does, the body cannot effectively use that insulin. It typically develops in adults who are overweight or have family history of the disease. Ethnic background can also be a factor. About 90 percent of people who have diabetes have Type 2, which is treated with medication, lifestyle changes, or both.
Gestational diabetes occurs in 2 to 4 percent of pregnant women and affects how your cells process glucose, impacting your pregnancy and the health of your baby. It usually disappears after the baby is born, but it can increase the risk of developing type 2 diabetes later in life for both the mother and the baby.
Diabetes Contributes to Other Health Issues
Diabetes can lead to other long-term health complications. The longer you have diabetes, the higher the risk of complications. Eventually, complications may lead to a disabling or even life-threatening condition. Diabetes is responsible for:1
30% of strokes
40% of heart attacks
50% of kidney failure requiring dialysis
70% of all non-traumatic leg and foot amputations
Leading cause of blindness
Because of the increased risk of these complications, diabetes can reduce your lifespan by five to 15 years. Though these numbers are staggering, there is some positive news. With the correct treatment and recommended lifestyle changes, many people with diabetes can prevent or delay the onset of complications.
Ways to Prevent Diabetes
It is possible to control certain risk factors for type 2 diabetes, including making positive lifestyle choices like eating well, staying physically active, and maintaining a healthy weight. Living a healthy lifestyle allows some people to control their blood sugar levels enough to manage diabetes or even put it into remission. Here are some of the key ways you can help prevent or manage type 2 diabetes:
How to Honour Diabetes Awareness Month
There are many ways to help spread the word and raise awareness for this vital cause.
November 14th is World Diabetes Day. It is a global event and official United Nations World Health Day that unites the diabetes community. Wear blue and share a photo on social media using #EndDiabetes.
Diabetes Canada offers many exciting opportunities to
volunteer your time
. Check out this list of
local programs and events
nationwide (such as Lace Up to End Diabetes focused on Diabetes education or awareness, or raising money to support Diabetes research and finding a cure.
Consider designating Diabetes Canada as the beneficiary of your life insurance policy. Support the mission of an organization that makes a difference in people's lives, helping to bring them closer to their goal of finding a cure.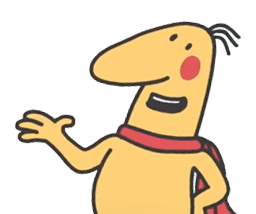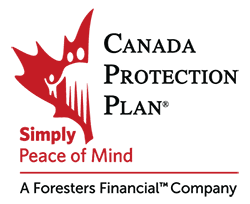 Canada Protection Plan is one of Canada's leading providers of No Medical and Simplified Issue Life Insurance.
Our mission is to provide reliable protection and compassionate service from coast to coast with easy-to-purchase life insurance, critical illness insurance and related products. Our expanding product choices will help you get the coverage and peace of mind you need for a better financial future. Canada Protection Plan products are available through over 25,000 independent insurance advisors across Canada.