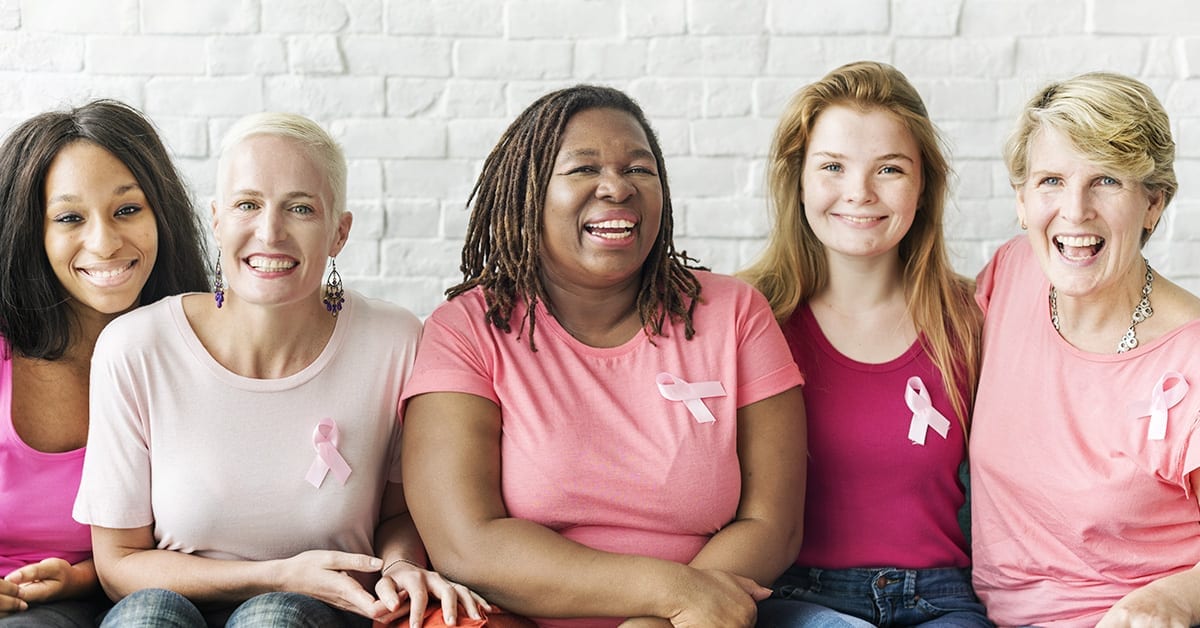 October in Canada has become ubiquitous for glorious fall foliage shows, apple picking and trick-or-treaters. But there's another common sight that surfaces each October: the sea of little pink ribbons that seem to blanket our cities, reminding us all that October is National Breast Cancer Awareness Month. With nearly 1 in 8 women destined to be affected by breast cancer during their lifetime, it's little wonder why an entire month is dedicated to raising our awareness of it.
While October is a great time to help support the cause by "running for the cure" or getting involved in the plethora of other initiatives, let it also serve as a reminder to safeguard your own personal health. So use this month as a "nudge" to get proactive about your own breast health. Start by educating yourself about breast cancer risk factors, understanding your personal risks, and undertaking ways to reduce your likelihood of developing the disease. The Canadian Breast Cancer Foundation is rich with information on all of these topics.
Happily, as more funds are funneled into research, we are getting closer and closer to answers on how to conquer this disease. Thanks to today's innovative diagnostic procedures and medical treatments, those with serious medical conditions are enjoying a better quality of life, and living way longer.
Stretch your proactivity into securing Life Insurance
Don't stop at just becoming proactive about your health. Think about your family's wellness too – their financial wellness – and get proactive about Life Insurance. If you're in good health, now is when you will enjoy the lowest premiums while providing peace of mind for your loved ones.
Canada Protection Plan
makes Life insurance affordable and very easy to apply for – plans such as
No Medical Life Insurance
provided by
Canada Protection Plan
don't even require doctor's visits or medical tests.
If you or someone you love is diagnosed with a serious health condition, there are still Life Insurance options available that can provide security and peace of mind.
To find out more, call Canada Protection Plan at 1-877-851-9090, or speak with one of 25,000+ Licensed Insurance Advisors who can help determine the best option for you.
Make this an October to remember by putting your health first, in honour of National Breast Cancer Awareness Month. There are so many ways to do it… and you and your loved ones will be glad that you did.
---
SOURCES
Knowing and understanding your breast cancer risks: www.cbcf.org

Canada Protection Plan

: www.cpp.ca
The information contained is as of date of publication, and may be subject to change. These articles are intended as general information only, a licensed advisor should be consulted regarding your specific situation.