What is Term Life Insurance?
Term life insurance offers a life insurance plan designed for people in situations that could change. Unlike permanent life insurance, term life insurance provides coverage for a defined period of time, after which you can change life insurance policies or renew your existing one.
Term life insurance plans offer life insurance coverage over a defined period of time. Policies can range from 10, 20, 25, or 30 years in duration, and your premium is guaranteed to stay the same throughout your term period
If you pass away during the term, a lump-sum, tax-free payment will be paid to your loved ones or beneficiaries. This payment may be used as income replacement to cover expenses, pay outstanding debts, cover the cost of your child's education, or help maintain their lifestyle. You can rest assured that your spouse and children will be well taken care of through your term life insurance policy.
Upon completion of your term, you may decide to renew or select a new term length. Many term life insurance policies also offer the option to convert to permanent life insurance coverage should your needs change.
Is Term Life Insurance Right for Me?
Term life insurance plans are ideal for those looking for temporary coverage, perhaps while your children are young and dependent upon your income, or while debts such as your mortgage are at their highest. By securing a term life insurance plan, you gain peace of mind that if you were to pass away unexpectedly, your loved ones would not be financially impacted. Other reasons you may choose Term Life Insurance could include:
You're looking for an affordable life insurance plan to fit within your budget
You'd like convenient, quick coverage without the hassle of medical exams or needles
You have some health issues or you're hard to insure
Regardless of your reasons for selecting Term Life Insurance Coverage, this investment can serve as an important part of your financial plan, giving you control over your expenses, outstanding debts, and the financial security of your loved ones.
Everyone's financial situation is a little bit different. Whether term life insurance is a good investment for you will depend on your individual finances and the length of time you need coverage. Term life insurance is an excellent option while the kids are still living at home or if you have debt because the premiums are much lower than those of a permanent life insurance policy. All payments are contributed toward the death benefit, with no cash value and therefore no investment. As a result, the smaller premiums pay for a large death benefit, making term life insurance an excellent option for individuals and families.
How Much Term Life Insurance Coverage Do I Need?
In short, the appropriate amount of life insurance should cover bills, lifestyle expenses and any outstanding debts, ensuring that your dependents are not financially impacted in the event of your untimely passing. As a rule of thumb, many suggest securing term insurance coverage that is roughly 10-12 times your current annual income.
Several factors must be considered to determine the amount of term life insurance coverage you need. Income replacement is the most significant factor for life insurance, so you will need a policy large enough to replace your income. If you have children, you will also want to consider extra expenses like childcare. Then add in your debt because it is wise to leave your spouse and dependents without the additional burden of paying for debts. Add a little extra to cover inflation and a buffer, and you will end up with an approximate amount of term life insurance coverage you will want to purchase.
For a more accurate estimate, use our Life Insurance Calculator to determine the appropriate amount of term life insurance coverage, based on the immediate cash needs of your loved ones, your income, and any existing assets or insurance coverage.
Term Life Insurance Options


from Canada Protection Plan
Explore Canada Protection Plan's comprehensive range of Term Life Insurance options to find a plan that can be a good fit. In fact, we're proud to offer more Term Life Insurance options than any other provider in Canada!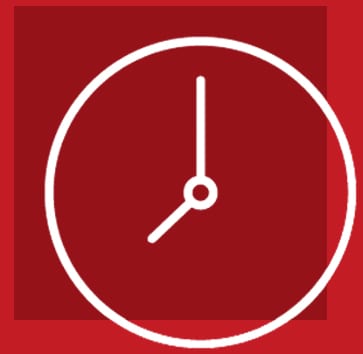 Use our Quick Quote tool to compare the rates of our most popular term life insurance plans based on your coverage needs.
Ready to see how easy it can be to get the peace of mind you deserve? Our Term Life Insurance Plans aim to ensure that everyone – even the hard-to-insure – has access to affordable, reliable life insurance coverage in as little time as possible.
GET STARTED
As a leading provider of No Medical & Simplified Issue Life Insurance, Canada Protection Plan offers reliable term life insurance coverage without the need for needles or medical exams, allowing your policy to be issued in only a few days! We make it as quick and easy as possible to ensure that your loved ones are protected well into the future.
If you have a medical condition that could make it difficult to get term life insurance or simply want to skip the hassle of a medical exam, then No Medical & Simplified Issue Life Insurance is a great option. Get just as much coverage, in less time, with one of our flexible plans.
Along with a robust selection of term life insurance options, we are proud to offer reliable and affordable Critical Illness Insurance, Health & Dental Insurance, and Travel Insurance plans, as part of our commitment to providing trusted coverage for every need. Whatever your priorities or stage of life, we'll help you and your family stay protected.

Effective coverage for less
Payments start in the second month, applicable on monthly payment plans.

Protect your family
Get covered, regardless of health condition, with complimentary benefits.

Upgrade when you're ready
Flexible plans let you adjust your coverage as your needs change.

Tailored to your needs

With a wide selection of Life Insurance Plans, you can find the best fit for your needs, at the best rate.
Discover the benefits of Term Life Insurance from Canada's leader in No Medical and Simplified Issue Life Insurance. For more information or to get a no-obligation quote, reach out to a licensed life insurance advisor today! See how quick and easy it is to get peace of mind with reliable and affordable Life Insurance from Canada Protection Plan!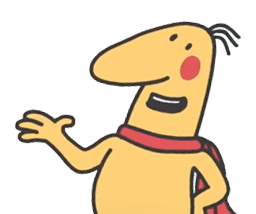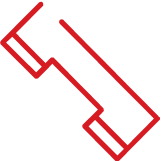 Send us an email or call us for a no obligation quote toll-free at 1-877-851-9090
CALL NOW