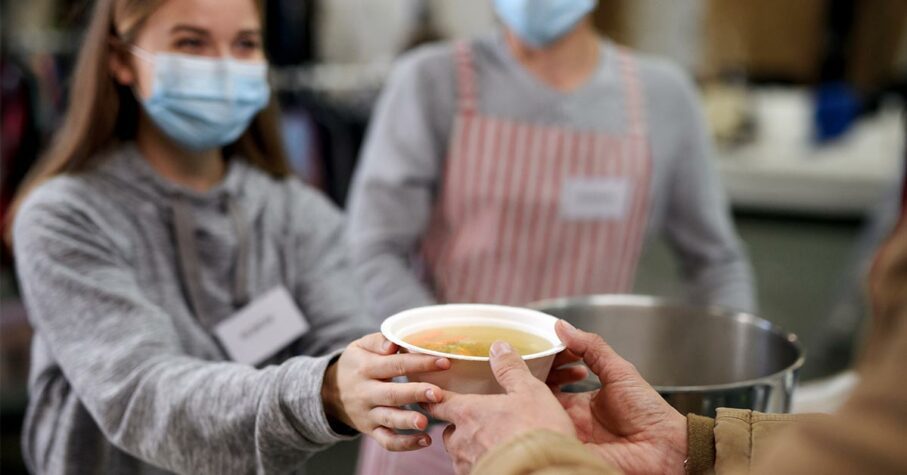 There's a saying, "Life and love aren't about what you gain; they're about what you give." What a great way to sum up the purpose of volunteer work.
While many of us feel overwhelmed with work, school, family, and other obligations, there are many benefits to performing volunteer work. These come in physical, emotional, and professional perks, which can enrich your life and help you grow.
National Volunteer Week in Canada
National Volunteer Week is on the horizon in April. Celebrated April 16-22 this year, it is the most notable celebration of volunteerism across Canada. Spearheaded by Volunteer Canada, their goal is to promote and celebrate volunteerism across Canada. National Volunteer Week is an excellent opportunity to get involved in various worthwhile causes.
Now join us for a rundown of some of the most exciting benefits you can reap from volunteering!
1. Make a Difference
One of the most apparent and rewarding benefits of volunteering is impacting people's lives and the broader community. By giving our time, skills, and resources to help others, we can contribute to positive change in our communities and beyond.
Many non-profit organizations rely on the generosity of their volunteers, counting on their hard work and passion for the cause to move the needle toward success. As one of those volunteers, you'll have a positive impact not only on your community but on society at large. Thus, your contribution, whether small or significant, can inspire change for an organization that needs help and funds to continue operating.
2. Learn New Skills
Don't underestimate the chance you'll have to learn something new while volunteering for a cause you care about. Volunteering in various roles gives you more opportunities to learn new skills you might never have been exposed to otherwise. Some of those skills may even become hobbies, passions, or careers!
Depending on the type of volunteering you do, the skills you acquire may be physical, social, mental, or even emotional. Regardless, it's always fun to learn something new and share it with others, bringing something helpful or interesting to the lives of your friends and family.
Ultimately, volunteering can expose you to new experiences and skill sets you can build on throughout your life. Whether developing leadership skills by organizing events, improving communication skills by working with diverse groups of people, or learning technical skills by assisting in a project, volunteering offers a unique opportunity to acquire knowledge and expertise while positively impacting the world.
3. Meet Friends
Volunteering is one easy way to expand your horizons and make new acquaintances you might never have met otherwise. It provides a platform to connect with others passionate about making a difference in the world, fostering a sense of belonging and camaraderie.
Volunteering is an excellent way to meet people, as you are more likely to encounter individuals who share the same interests and values as you. Making friends is easier when you're in a group working towards one common goal!
Finally, if you're more reserved, volunteering alongside other passionate and generous individuals can help you improve your social skills and expand your network. It's a no-stress situation where you can socialize while making a meaningful contribution to society.
4. Increase Your Sense of Purpose
Volunteering provides a meaningful way to contribute to society and positively impact the world. Through volunteering, individuals can better understand their strengths and values, discover their passions and interests, and develop a sense of fulfillment and satisfaction that comes from giving back to others.
Besides contributing, volunteer work can boost feelings of accomplishment and increase your sense of purpose, positively impacting your mental health. You can count on feeling like you made the world slightly better when the day is over.Moreover, volunteering gives you something additional to strive for and commit to outside your regular obligations.
We all want to feel that we're living our lives in a way that matters. Why not experience that extraordinary feeling by giving your time to a worthy cause?
5. Build Your Experience for Your Career
If you volunteer for a cause related to your current or future career, you can build upon your existing skillset to gain more valuable experience. For instance, volunteering as an assistant at a blood drive or helping a non-profit grow its social media presence can carry over to careers where these skills are used.
Alternatively, suppose you're in a different line of work but have been toying with the idea of making a career change. In that case, you can volunteer for an organization specializing in the field. This is one practical way to get hands-on experience before applying and is an experience you can share with future interviewers to demonstrate your passion for the industry.
Additionally, remember that the people you meet while volunteering could be professional or personal references down the road or open doors for you by connecting you with the right person to get the employment ball rolling.
6. Stay Both Physically & Mentally Active
Whether you're a retiree or a 25-year-old with a desk job, staying physically and mentally active is essential to keeping healthy.
These days, many people are living sedentary lives. If you are sitting in much of your free time, consider volunteering to increase your activity level. Whether stuffing envelopes or carrying boxes, most organizations would happily accommodate your level of physical capability in exchange for assistance.
Mental activity is just as important as physical activity, and volunteering is one great way to stay engaged. Organizing fundraisers, taking orders, or even sorting files are great examples of volunteering opportunities that can keep your brain sharp.
Volunteering can help individuals stay physically and mentally active by engaging them in meaningful activities that require movement, problem-solving, and social interaction. Volunteering can also reduce stress, depression, and anxiety by providing a sense of purpose and accomplishment.
7. Get Out of Your Comfort Zone
Last (but certainly not least), volunteering is a fantastic way to venture out of your comfort zone. Trying something new can be an exciting adventure, as there are endless volunteer opportunities to choose from!
If your experience consists of entirely new tasks, consider it a chance to exercise critical thinking skills to aid your personal development, ultimately making you a more well-rounded individual.
Volunteering may require individuals to step outside their usual roles, take on new responsibilities, and work with people with different worldviews, cultures, or abilities. By doing so, individuals can expand their knowledge, develop empathy and understanding, and build resilience and adaptability, all of which can enhance personal growth and development.
Benefit and Make a Difference by Volunteering
Volunteering is a valuable experience that benefits both the individual and the community. It provides opportunities to develop new skills, gain new experiences, meet new people, and positively impact society. Individuals can gain a sense of purpose and fulfillment that improves their overall well-being. Volunteering is a win-win situation for volunteers and organizations alike, and it has the potential to create positive change in society while enriching the lives of those who participate.
There are myriad ways to get involved and make a difference in your community by volunteering. Get started by considering the types of organizations you're most interested in, and then browse the web for volunteering opportunities near you! An easy way to start is to look at your insurance provider. Canada Protection Plan and Foresters Financial offer their members unique member benefits that help families live well, have fun, and give back to their communities, including financial grants to organize volunteer and fun family activities within their communities.
Not a member? Start here with a no-obligation quote.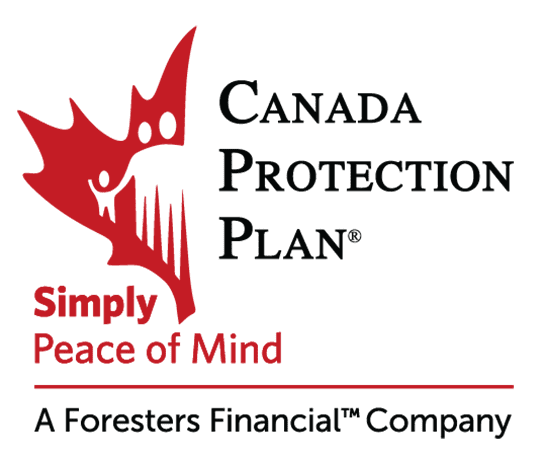 Canada Protection Plan is one of Canada's leading providers of No Medical and Simplified Issue Life Insurance.
Our mission is to provide reliable protection and compassionate service from coast to coast with easy-to-purchase life insurance, critical illness insurance and related products. Our expanding product choices will help you get the coverage and peace of mind you need for a better financial future. Canada Protection Plan products are available through over 25,000 independent insurance advisors across Canada.