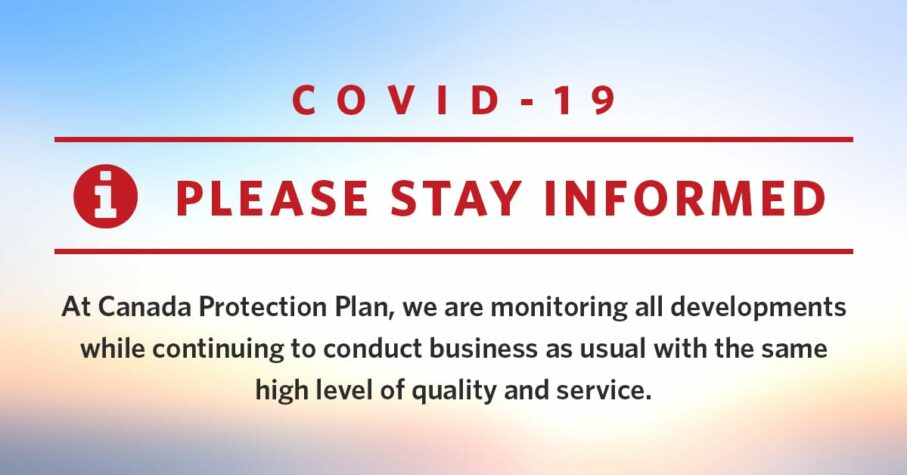 While there are still many unanswered questions about COVID-19, it is important for us all to stay informed and be responsible in both professional and personal activities.
At Canada Protection Plan, we are monitoring all developments while continuing to conduct business as usual with the same high level of quality and service.
Please note that Coronavirus (COVID-19) does not affect eligibility for Canada Protection Plan's No Medical life insurance plans.
Our customer care call centre is open and available should you have any questions. All applications and no-obligation quotes have the ease and convenience to be completed over the phone. If you have an Advisor, they can be of help to you as well.
We thank you for placing your trust in Canada Protection Plan and are continually working to ensure that it is business as usual to meet your needs during this challenging time.
STAY INFORMED