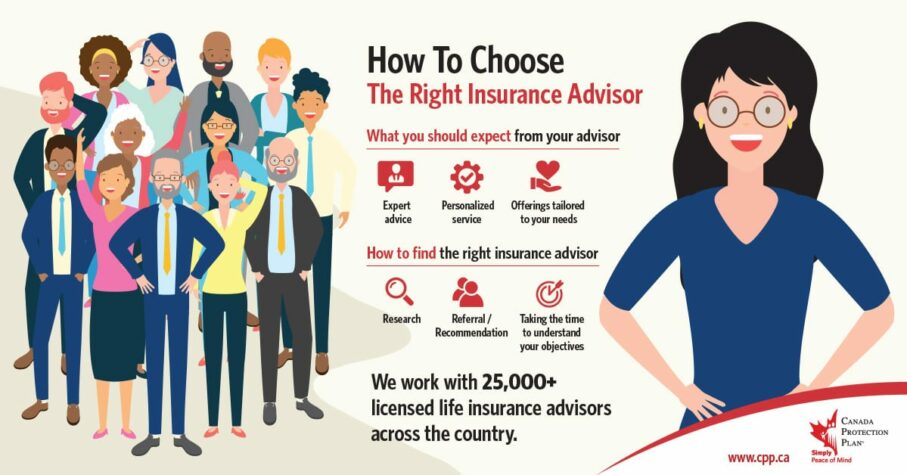 This cover has been designed using resources from Freepik.com
Thinking about life insurance, but not sure where to start? Working with a licensed insurance advisor who is knowledgeable about the industry can help guide you effortlessly through the process. An Advisor can explain what different terms such as 'beneficiary' and 'premium' mean, will take into consideration your financial goals, and answer any questions that you might have.
What is the difference between an insurance agent and an insurance advisor/broker?
The difference between an insurance agent and an insurance advisor is that agents usually sell the insurance products of one company, while insurance advisors /brokers work with several providers and thus have access to different products. Financial planners might also be licensed to sell insurance products. 
What to expect when working with an insurance advisor
Professionalism – You should expect expert advice, personalized service and offerings tailored to your needs. Insurance Advisors should take each individuals situation into consideration. For both life and critical illness insurance, they will take into account health and lifestyle which can determine the best provider and what they offer to be right fit for your needs. As well, a life insurance needs analysis should be done.
To obtain information about your advisor or before working with them find out if they are independent vs. working with a name you know and trust. You can keep this in mind:
Verify if an advisor is licensed (they should be) by going to your respective province's insurance council website which has a public directory of life insurance licensed individuals in that province
Certain financial designations help distinguish financial advisors like the CFP (Certified Financial Planner) or CHS (Certified Health Insurance Specialist)
You may want to check whether your advisor offers added services like Financial Needs Analysis, Financial Planning, Debt Relief, etc.
Having your best interest – Insurance advisors will evaluate your requirements and offer suitable products that meet those needs.
How to find the right insurance advisor?
Research – Start your research online. You can search for advisors in your city or narrow it down by the area where you live. Check advisor's and insurance provider websites or social media platforms. On LinkedIn you can check the advisor's profile, education, experience and contact information. They might be sharing useful information and articles with their clients via other social media channels. You can also read online reviews for the company and/or advisor.
Referral / Recommendation – Whether you are purchasing a car or trying a new restaurant, we often consult with family and friends before we purchase. We are more likely to trust their opinion and experience with a product. The same goes with life insurance. If you know someone in your close circle who has purchased life insurance, talk to them. Ask them to give you the contact information of the advisor they have worked with and what they liked about the advisor's approach.
Someone who will take the time to understands your objectives – When it comes to life insurance, one size does not fit all. With health, lifestyle and individual financial needs to take into account everyone has a different situation. Whether you are just starting a family or nearing retirement, share your short- and long-term goals with your advisor. For example, do you have sufficient funds to look after your children's education and mortgage? What about covering estate taxes or funeral costs?  A life insurance advisor will take all this into consideration and help with determining a term vs permanent life insurance plan, or perhaps both – with different coverage amounts.
Purchasing a life insurance plan is an important factor and part of a good investment strategy so be sure you work with an advisor who has your best interest at heart and has the experience and understanding to help with your needs.
We work with over 25,000 licensed life insurance advisors across the country that offer our plans. We are here for your life and critical illness insurance needs. Speak with your advisor or contact Canada Protection Plan for a no-obligation quote.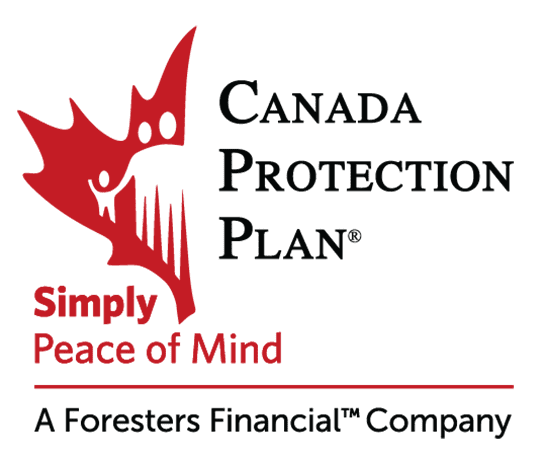 Canada Protection Plan is one of Canada's leading providers of No Medical and Simplified Issue Life Insurance.
Our mission is to provide reliable protection and compassionate service from coast to coast with easy-to-purchase life insurance, critical illness insurance and related products. Our expanding product choices will help you get the coverage and peace of mind you need for a better financial future. Canada Protection Plan products are available through over 25,000 independent insurance advisors across Canada.