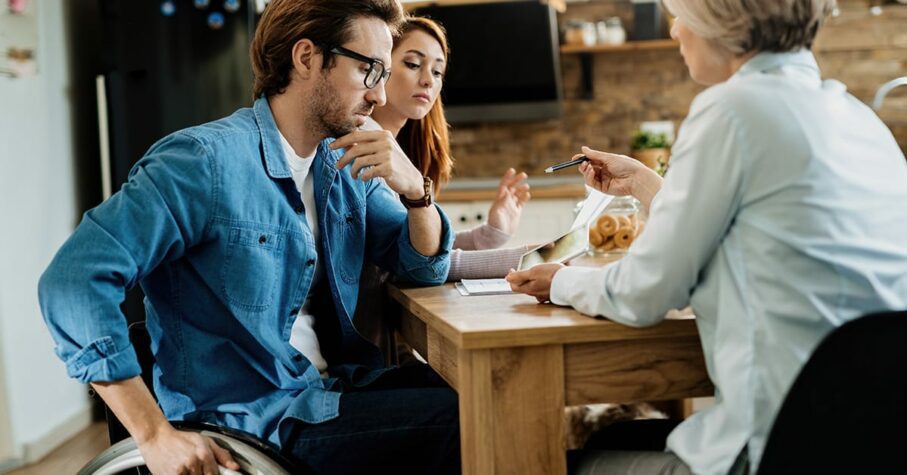 While provincial health insurance plans are helpful, there are reasons why you should consider critical illness insurance. This type of insurance can provide coverage for gaps in your provincial health insurance plan. The unpredictable nature of health means something can happen at any point in time that can change your needs for medical treatment and care. You could get an unexpected diagnosis, injury, or require ongoing medical support.
For eligible residents across Canada, provincial health insurance plans provide coverage for many healthcare services. In provinces like Manitoba, Ontario, Quebec, and Newfoundland & Labrador, you pay a premium through your taxes in order to have this coverage, while in other provinces, the province's general revenue covers health care.
The coverage from a provincial health insurance plan often includes appointments with your family doctor, walk-in clinic, other health care providers, emergency room, and medical tests and surgeries. Everyone – including babies and children – must have their own provincial health card in order to take advantage of those services.
In the event that something happens, health care has the potential to be expensive, and you may not have all the coverage you need. Depending on the province that you live in, your health care coverage varies and there may be gaps in your coverage that you will need to fill in order to afford care.
What is Critical Illness Insurance?
Critical illness insurance is usually offered from private health insurance providers and is a living benefit that can help you get through a challenging time if you have been diagnosed with a disease or illness. The type of critical illness is covered under your specific policy and the policy must be in place prior to getting a diagnosis.
Anyone can apply for critical illness insurance. While each insurance provider will have their own criteria for qualifying candidates and different types of illnesses they cover, the application process is open to anyone.
Why Critical Illness Insurance is better alternative compared to disability insurance, employer insurance, and Employment Insurance
If you're thinking about relying on other insurance plans while being treated for a critical illness, then it's important to know the limitations. One of the reasons why critical illness insurance offers great protection is because other types of financial relief – such as typical Disability Insurance – will not cover you if you are deemed able to work. Also, your employer's benefits may be capped and depending on the province you reside in, Employment Insurance will only provide coverage for a maximum of 15 weeks.
Benefits of Critical Illness Insurance
There are many benefits of critical illness insurance. This type of coverage offers peace of mind that if you were diagnosed with a critical illness, you'd have a financial cushion to get you through a difficult time. Critical illness insurance affords you the flexibility to use the benefit to pay for anything you like, with no limitations.
Compared to provincial health insurance plans, critical illness insurance has many benefits that help bridge the gap between your provincial coverage and other needs. Here are several things critical illness insurance covers that provincial health insurance plans, such as Ontario Health Insurance Plan (OHIP) does not:
Replace income
Extra care support at home
Expensive drugs that aren't covered by OHIP
Out of country treatments
Alternative medicine
Chiropractic treatment
Additional comfort in the hospital including semi-private and private rooms.
Frequently Asked Questions
OHIP provides full or partial coverage for treatments and medications associated with a number of illnesses and diseases. Unfortunately, it does not begin to cover the financial expenses and losses that can quickly add up due to critical illness.
These include but are not limited to rehab, transportation to and from the hospital, lost income for the patient and their primary caregiver, in-home care, or new treatments and medications not covered by provincial healthcare plans.
OHIP covers Canadians from a variety of backgrounds and circumstances who make Ontario their primary place of residence. OHIP covers Canadian citizens, permanent residents, landed immigrants and those registered under the Indian Act. Click here to see details for who is covered by OHIP.
If you do not fall within the noted categories or are a tourist or visitor, you will not be covered by OHIP.
There are certain aspects of health care that OHIP will cover if you are eligible. To discover a full list of what OHIP covers, click here. It's also important to know that OHIP does have its limitations and there are certain aspects of health care that it does not cover. Should you incur medical expenses not covered by OHIP, you have a few options:
Pay for extra health care costs out of pocket
Get private health insurance
Get group health insurance
See Scenarios Where Critical Illness Insurance Can Help
Phillip received a stomach cancer diagnosis a few months ago and has started his chemotherapy treatment, the cost of which was covered by his provincial health care plan. He often feels weak and nauseous and is having difficulties doing things around the house during his recovery. He has been off work for a few months, and the limitations of his other insurance options (including his employer's benefit plan) means he doesn't have coverage anymore. Phillip's provincial health insurance plan does not cover extra assistance in the home for people of his age. Fortunately, Phillip had critical illness insurance in place prior to his diagnosis which means he can use the benefit to hire a support worker to help him at his home while he recovers. He can also use it to help replace lost income while he takes additional time off work.
Sandy had a heart attack a few days ago and is recovering in the hospital's ICU. The hospital wants to move her to another wing soon, but she wants the comfort and privacy of having a private room with a television to keep her entertained. Unfortunately, Sandy's provincial health insurance plan will not cover Sandy's stay in a semi-private or private room, as this is typically at an additional cost. Fortunately, Sandy's critical illness insurance benefit can cover her preference for private room, helping her have a comfortable and speedy recovery!
Canada Protection Plan offers Critical Illness Insurance, an insurance option that can bridge the gap between provincial insurance plans like OHIP and help you get the coverage and care you need.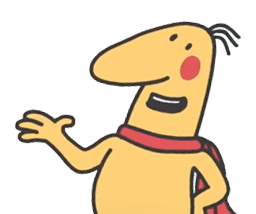 The information contained is as of date of publication and may be subject to change.
Individuals referenced in the scenarios are for illustration purposes only.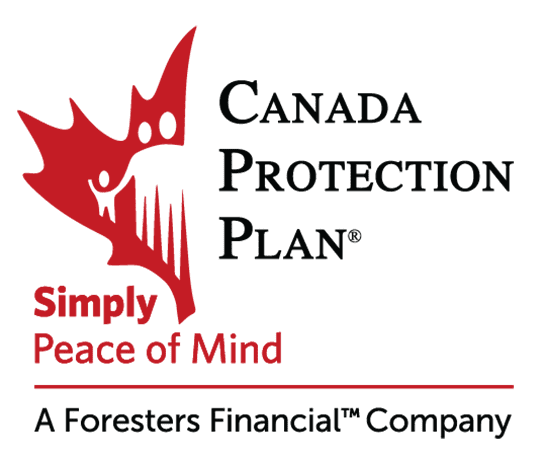 Canada Protection Plan is one of Canada's leading providers of No Medical and Simplified Issue Life Insurance.
Our mission is to provide reliable protection and compassionate service from coast to coast with easy-to-purchase life insurance, critical illness insurance and related products. Our expanding product choices will help you get the coverage and peace of mind you need for a better financial future. Canada Protection Plan products are available through over 25,000 independent insurance advisors across Canada.