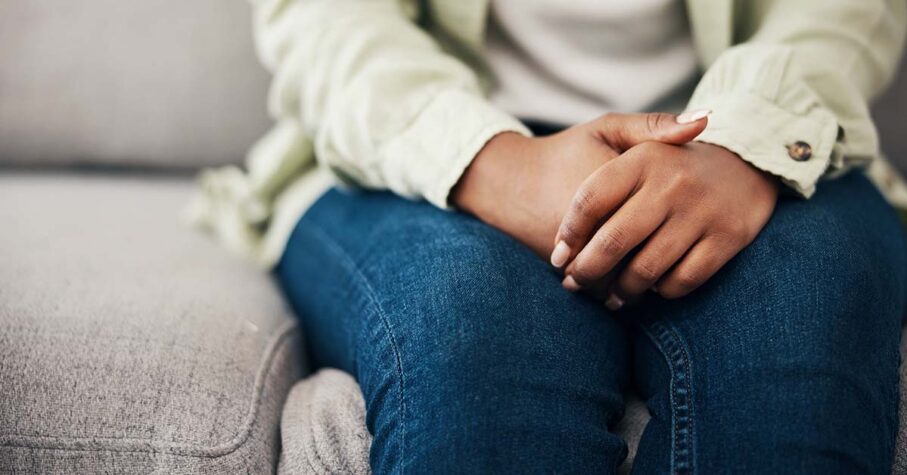 Understanding the potential financial implications of unpaid debts for our loved ones, in the event that we pass on, is an essential aspect of personal finance management. Let's say you have outstanding liabilities that were left unresolved; these can turn into a substantial monetary burden that your loved ones may have to shoulder. Such a burden can significantly disrupt their financial stability, force them to compromise their lifestyle, or derail their journey toward achieving their own financial aspirations.
Here is where life insurance steps into the picture. Regarded as a powerful instrument for financial protection, life insurance can cushion your loved ones from the financial implications that come with death. How exactly does this work? Life insurance policies offer something called a death benefit. Upon the policyholder's passing, this benefit is designed to cover outstanding debts and manage other expenses. It helps to ensure that your loved ones' financial well-being is protected.
The State of Your Debt
The loss of an individual doesn't mean their debts disappear. In fact, the obligation to settle those outstanding debts falls upon the deceased's estate, which is comprised by all assets accumulated in their lifetime, such as property, investments, and personal effects. The task of resolving any debts rests on the shoulders of the estate executor. The executor's role can include leveraging the assets within the estate to fulfill these debt commitments.
The first course of action entails evaluating the total amount of debt due. This might involve consolidating credit statements, examining credit history, and potentially collaborating with a legal or financial advisor to gain a comprehensive understanding of the overall debt scenario.
The executor then initiates the debt settlement process using the assets within the estate. This process could call for selling assets, liquidating investments into cash, or drawing upon available cash reserves.
There are instances where the value of the estate's assets might not be enough to cover the entirety of the debts. In such cases, the remaining debt may have to be written off as a loss by the creditors. However, bear in mind that if the debts were jointly held with another individual, be it a spouse or a business associate, the responsibility to clear the outstanding balance may fall on them.
Debt Settlement After Death
Under Canadian law, the estate of a deceased individual is obligated to clear any existing debts before any assets can be distributed to the beneficiaries. The estate must dip into its assets to meet the creditors' demands. Once the estate is debt-free, the remaining assets can be divided among you and the other beneficiaries.
The estate's assets are first utilized to cover funeral costs. The settlement of taxes owed to the relevant province or territory comes next after paying any taxes owed to the Canada Revenue Agency (CRA).
Next in line are general creditors, such as banks and credit card companies. They are entitled to payment for the deceased's unpaid debts, but to qualify, they must lodge a claim with the estate.
Secured creditors, those with debts backed by collateral, have the advantage of having priority over the estate's assets. They can use this to recoup the amounts owed. For instance, a mortgage lender could claim up to the value of a mortgaged property from the estate. However, if the sale proceeds are inadequate to cover the mortgage, the lender then ranks as an unsecured creditor, falling behind any remaining secured creditors in priority.
Once all general creditors have been paid, the residual assets within the deceased's estate are divided among the beneficiaries as outlined in the will. This comprehensive process ensures that all financial obligations are met before asset distribution.
Life Insurance and Debt Protection
Let's unpack the strategic role life insurance can play in safeguarding your loved ones' financial well-being, particularly in a post-death scenario. Life insurance policies come with a feature known as a 'death benefit.' As the name suggests, this benefit is a specific amount paid to the nominated beneficiaries upon the unfortunate event of the policyholder's death. This payout is a critical resource that can be deployed to settle outstanding debts and meet other financial obligations, providing a security blanket to the bereaved.
Imagine a scenario where you are saddled with substantial mortgage or credit card debt. You could opt to take out a life insurance policy, with the sum being equivalent to or more than your outstanding liabilities. This strategic move serves a dual purpose. It helps shield your loved ones from having to shoulder the financial burden of unsettled debts and affords them much-needed financial stability during times of grief.
Types of Life Insurance for Debt Protection
In the world of life insurance, there are two key categories: term life insurance and permanent life insurance.
Term life insurance offers coverage over a defined period—be it 10, 20, or 30 years. This policy can be a robust shield against debt for your loved ones. It works by furnishing a death benefit, which can be employed to settle any outstanding debts and cover other expenses that may arise.
On the other hand, permanent life insurance provides coverage that spans your entire lifetime. Notable examples of this type include whole life insurance and universal life insurance policies. One distinguishing feature of permanent life insurance is its cash value component. This is a sort of savings account within the policy that grows over time and can be tapped into via loans or withdrawals. The death benefit offered by a permanent life insurance policy serves the same purpose as its counterpart—it can handle any lingering debts and other financial obligations.
Whether term or permanent, life insurance can play a pivotal role in protecting loved ones from the financial burdens that could follow in the wake of death. It's a critical component of a comprehensive financial plan and a testament to one's thoughtfulness and foresight.
Reach out to a CPP insurance expert today and take a decisive step towards safeguarding your loved ones' financial future. Our agents can provide you with strategic advice and guidance so you can shield them from the potential burdens of unpaid debts.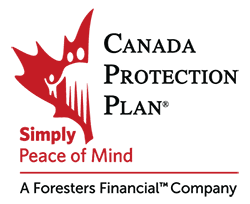 Canada Protection Plan is one of Canada's leading providers of No Medical and Simplified Issue Life Insurance.
Our mission is to provide reliable protection and compassionate service from coast to coast with easy-to-purchase life insurance, critical illness insurance and related products. Our expanding product choices will help you get the coverage and peace of mind you need for a better financial future. Canada Protection Plan products are available through over 25,000 independent insurance advisors across Canada.
Foresters and Canada Protection Plan (CPP), and their employees and life insurance representatives, do not provide, on Foresters behalf, financial, estate, legal or tax advice. The information given here is merely a summary of our understanding of current laws and regulations. Clients and prospective purchasers should consult their financial, estate, tax or legal advisor regarding their situation.