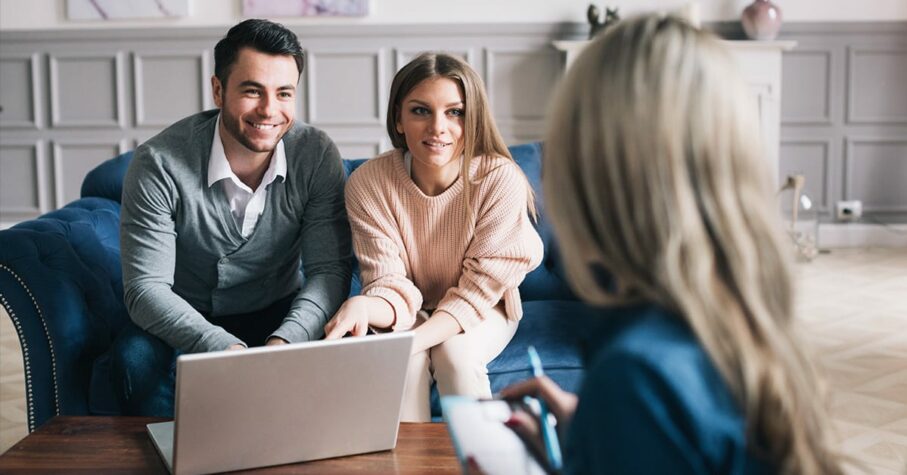 Home buying is a major life decision. There are so many things to consider. It's enough to make even the strongest among us hyperventilate a little. And once you've made that decision, you'll probably be taking out a mortgage, which brings us to yet another decision: how best to protect that investment in the event of a tragedy?
Ensuring your loved ones are not stuck with the burden of paying your mortgage or selling your home if you were to pass away is critical. This is where insurance comes in.
Which type of insurance plan suits your needs?
Two popular types of insurance will allow you to ensure that your mortgage is paid after a death: mortgage insurance and life insurance. If you don't know what these are, here are the basics: in a nutshell, mortgage insurance (also known as "mortgage life insurance") is an insurance plan purchased from your mortgage provider that covers an outstanding­ mortgage debt if the mortgage borrower dies. This insurance will cover all or part of your outstanding mortgage balance. Financial institutions have maximum insurable limits­­­ and, if your mortgage is large, this limit may not cover 100%.
Life insurance, on the other hand, is purchased from an insurance company or financial institution that, in the event of a claim, pays an amount of money that can be put towards anything you choose. This can, but does not have to, include your mortgage.
Life insurance can be purchased for a term, for example of 10, 20 or 30 years, after which the policy must be renewed; or for your whole life. The latter type of life insurance plan is called "permanent life insurance" and does not need to be renewed if you pay your premiums. In both cases, you are only covered if death occurs while the policy is inforce.
Here are some things to consider when deciding whether mortgage insurance or life insurance is best for you:
Ease of acquisition & payment structure
Mortgage insurance is easy to buy and is offered to you at the time you take out a mortgage. It requires no medical testing or exams. However, the mortgage insurance provider may be more scrutinous at claim time. Individual life insurance, on the other hand, may have a more rigorous application process that could require in-depth interviews, medical tests, and examinations. However, the information you provide up-front may make the claim process more seamless. (With Canada Protection Plan's No Medical Life Insurance, medical testing is not required to apply, which means you can obtain coverage simply and speedily).
Ownership, beneficiary, use of funds
When you purchase mortgage insurance, the mortgage company owns the policy and is also the beneficiary. This means that, in the event of a claim, it's the mortgage company that cashes it out, not you or the person of your choice. With life insurance, you own the policy and the payment goes to the beneficiary of your choice. The funds from a mortgage insurance claim, as mentioned, can only go towards paying the mortgage, while funds from a life insurance plan can go towards anything your beneficiary chooses – like your children's education or your funeral.
Amount of coverage
With mortgage insurance, the amount of plan coverage diminishes as you pay down your mortgage. If you take out insurance on a $500,000 mortgage, your amount of coverage is $500,000 at that time. On a 25-year amortization, after 20 years, if you owe less than $100,000, that's all your policy will be worth – even though you have faithfully made your monthly payments all that time. Premiums do not reduce, even though your coverage does. With life insurance, your coverage amount remains the same and you receive the same payout no matter when the claim is made. Using the same example, if you purchased life insurance to protect your mortgage with $500,000 in coverage, 20 years down the road, if you owe less than $100,000 on your mortgage, you are still covered for the $500,000 amount.
Flexibility & sustainability
With mortgage insurance you can't change the beneficiary (which is the mortgage lender). With life insurance, you can change your beneficiary at any time. Life insurance is also consistent, no matter who your mortgage lender is. If you change mortgage lenders, you have to change your mortgage insurance policy. Moreover, every time you change mortgage lenders, you're a little older than you were last time, which will affect the cost of your premiums. With an increase in age, we often see changes in health, which may also affect your premium and whether your claim will be paid out. With individual life insurance, your premium is typically locked in based on your age and health at the time of issue.
At the end of the day…
Overall, life insurance offers greater flexibility and control than mortgage insurance and is probably the better choice for most people. The premiums on a life insurance plan are a small price to pay for the peace of mind that comes with knowing your loved ones are taken care of.
When it comes down to it, however, only you can decide how best to protect your home, family, and loved ones, and which type of insurance plan is right for you.
Life insurance should be a key consideration when evaluating your long-term financial goals. Interested in learning more about Canada Protection Plan and our product offerings? Speak with your advisor or contact us directly for a no-obligation quote.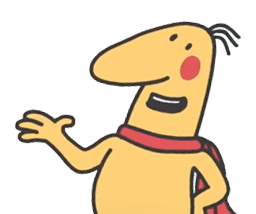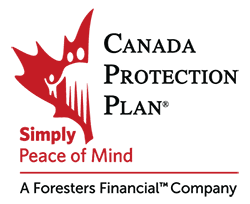 Canada Protection Plan is one of Canada's leading providers of No Medical and Simplified Issue Life Insurance.
Our mission is to provide reliable protection and compassionate service from coast to coast with easy-to-purchase life insurance, critical illness insurance and related products. Our expanding product choices will help you get the coverage and peace of mind you need for a better financial future. Canada Protection Plan products are available through over 25,000 independent insurance advisors across Canada.