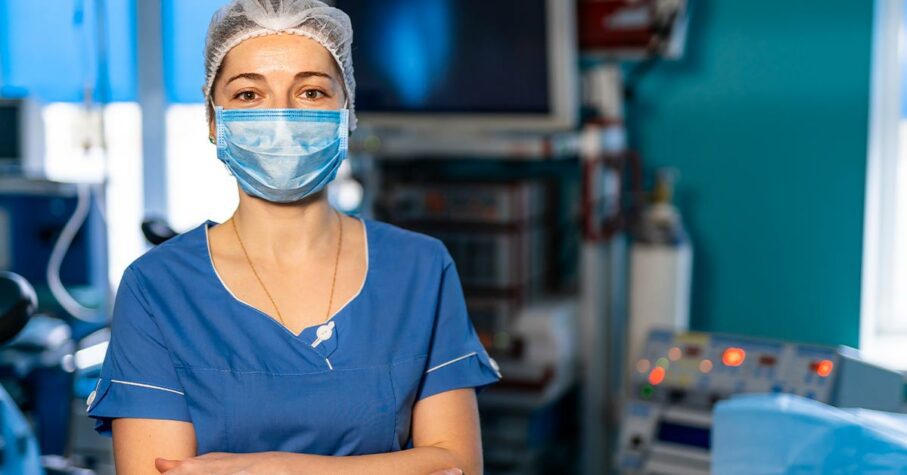 Where would we be without nurses?
Throughout history, nurses have always played an essential role in medicine; and now more than ever, nurses are playing critical roles in our communities. Facing COVID-19, nurses have had to adapt to changing protocols and juggle the immense responsibility of full ICUs.
There's no question that nurses have demonstrated their invaluable skill and expertise over the last few years in the face of a global health crisis. Outside of this, too, they consistently care for the ill in various settings, including hospitals, long-term care facilities, private residences, vaccination sites, and beyond.
Nurses across the country face challenging situations every day to deliver a high standard of care for Canadians. This week, we're celebrating their hard work with National Nursing Week by recognizing some significant ways they make a difference.
First Health Care Professional a Person Meets
A nurse's role is significant because they are usually the first person a patient meets when admitted to a hospital or a long-term care facility. This initial meeting can make patients more at ease and feel they have an invested ally in their health.
Nurses also oversee a patient's routine care. They offer more than just a friendly face but consistency for patients who don't necessarily know what to expect. Since nurses help patients at their most vulnerable, a trusting relationship often develops.
With COVID-19 lockdowns, patients admitted to the ICU had limited family support during their stay. Nurses not only filled their medical responsibilities to these patients but took on the extra role of friend. Ultimately nurses provided comfort to those who couldn't have their families visit them.
Essential in Promoting Health
A nurse's duties go beyond what they do in a clinic, facility, or hospital. Whether in scrubs or street clothes, nurses have taken on the responsibility of spreading accurate information about COVID-19 to combat misinformation about the virus and its transmission. This effort has empowered individuals to make better-informed decisions about their health.
Vaccinations have become vital in the fight against the spread of COVID-19. Nurses have worked long hours to administer vaccines and have educated the population about the importance of getting vaccinated.
Nurses' duties have become more extensive and comprehensive over the last few years and include patient care and education, vaccination, administration of medication, and medical rehabilitation.
Nurses Advocate for Patients
The "nurse" job title covers many essential tasks; however, one of the most critical hats a nurse wears each day is that of an advocate for their patients. They provide emotional and physical support to ensure patients get their care.
Along with ensuring that a patient has provided informed consent before undergoing a procedure, nurses are also no stranger to coordinating a patient's care with another provider's office. In addition, they often have unique insights into patients' wants, needs, behaviours, health habits, and concerns, making them essential for gauging a patient's best interests. Doctors often rely on nursing staff for their knowledge about a patient and their condition(s) as they decide on the best course of action.
Finally, due to the amount of time they spend with patients, a nurse might uncover a critical detail that was not reflected in the patient's charts and relay this to the healthcare team. They might also have concerns that medication is not working as expected and call the pharmacist on behalf of the patient to learn about alternatives.
There are several ways that nurses act as advocates for their patients every day on the job, and it is admirable that they never shy away from taking care of a patient's large and small needs alike.
Final Word
Ultimately, National Nursing Week is an excellent opportunity to celebrate all nurses do to serve the Canadian population. Their medical expertise and constant interactions with patients make them caring, compassionate, highly knowledgeable, and empathetic.
Thank a nurse this week for our stellar health care services. What they do every day makes our world a better place!
Canada Protection Plan, a Foresters Financial company, offers a wide array of competitively priced and comprehensive Life Insurance (Whole-Life and Term) and Critical Illness Insurance products. Learn more and chat with a Life Insurance Advisor about which insurance products are right for you! Visit cpp.ca.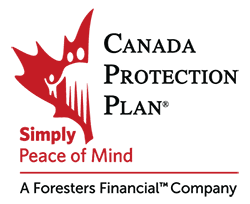 Canada Protection Plan is one of Canada's leading providers of No Medical and Simplified Issue Life Insurance.
Our mission is to provide reliable protection and compassionate service from coast to coast with easy-to-purchase life insurance, critical illness insurance and related products. Our expanding product choices will help you get the coverage and peace of mind you need for a better financial future. Canada Protection Plan products are available through over 25,000 independent insurance advisors across Canada.