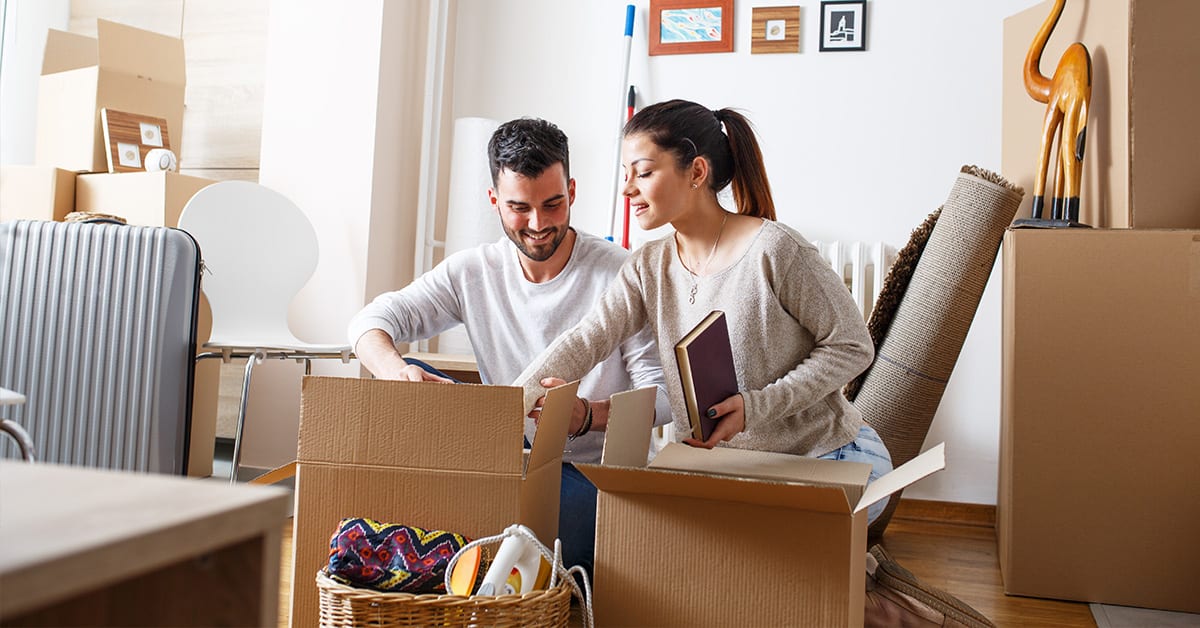 Are you dreaming of having your own home, but are worried it's out of reach? There could be many reasons why owning a home isn't possible for you right now. Perhaps you're new to Canada, recently divorced, are self-employed, or are dealing with other personal factors that may be preventing you from reaching your home ownership goals. If you're currently seeking other living options, then
rent to own

may fit the bill for your current situation.
In fact, if you can't get approved for a mortgage today, then rent to own can be a very viable option that will eventually move you closer to your homeownership dreams.
With housing affordability skyrocketing, rent to own is quickly becoming a popular option across major cities in Canada. But before you take the leap into a rent to own agreement, we're breaking down everything you need to know about this unique approach to home ownership.
How does rent to own work:
Rent to own is an agreement between a homeowner and a tenant that provides the tenant the opportunity to lease (usually for 1-3 years) with the option to own the home in the future.
In most cases, the tenant will be required to pay an "option to purchase", which is a non-refundable deposit that reflects a small percentage of the final asking price of the home. Depending on the contract, this amount may be used for the tenant's eventual down payment on the home.
Along with this initial option payment, a portion of the monthly rental payment will be used to cover the mortgage of the home. At the end of the agreement, the tenant can exercise their option to purchase the home if they choose to do so.
Advantages of Rent to Own
There are reasons why rent to own can be an effective way to move closer to homeownership status if you are having difficulties getting approved for a mortgage.
Save enough money
For some, if you aren't in a strong financial position, don't have enough funds, or have poor credit history, then it can be challenging to qualify for a mortgage.
If you can't afford a down payment for a house, then rent to own gives you all the benefits of living in a house, without paying exorbitant mortgage fees. Instead, you'll simply need to cover the option to purchase deposit and the rental payments.
Rent to own can be a great way to give yourself the time you need to improve your credit, save for a down payment and quality for a mortgage. If the cost of the home is outlined in the contract, then despite fluctuations in the market, you'll know exactly how much the home will cost you when the option to purchase is available.
Test drive a home
Determining if a home is right for you can be difficult if all you've done is toured it for a few hours. But with rent to own, you can "test drive" a home and decide if you like living in it before officially securing it. Perhaps you discover that you need more space than you thought, would like to have another bedroom or an office space, or perhaps the layout doesn't quite work for your needs. During the rent to own period, you are not obliged to opt into homeownership if you ultimately decide that the home isn't right for you.
Disadvantages of Rent to Own
While there are some benefits of rent to own, there are also some disadvantages.
Potential to forfeit the home
A disadvantage of rent to own is the potential to forfeit the home. Since the mortgage payments are still covered by the homeowners, if they don't make a payment and default on the mortgage, the home can go into foreclosure.
Challenges affording the home
If you don't purchase the home when the rent to own agreement ends, you will lose the extra money you contributed during your rental lease. Additionally, if you don't improve your credit score or increase your income to qualify for a loan, you will be unable to transition to home ownership.
Responsible for repairs and maintenance
Unlike typical rentals, with rent to own properties, tenants are usually responsible for repairs and maintenance of the home. That means you may need to mow the lawn, shovel the snow, and fix things around the house. This can be an inconvenience for some rent to own tenants who would rather the landlord take responsibility for these household tasks.
Difference Between Rent to Own and a Mortgage
If you're weighing your options for whether to rent to own or purchase a home, then consider the differences to determine the right decision for your short-term and long-term goals. You may also consult with a real estate agent to help you navigate the decision.
The truth is, most experts will advise that if you are in a good financial position and qualify for a mortgage, then it's likely in your best interest to purchase a home with a mortgage. Keep in mind that rent to own is not an alternative to buying a home, it is simply a path toward purchasing one.
The reason why experts advise to go with a mortgage is because if you qualify for a loan, then rent to own can end up being a poor financial decision. The owner of the rent to own home will use a portion of your monthly rental payments to cover the mortgage of the home. However, if you had purchased a property outright, then you could have already been a few years into paying off your mortgage.
Also, when you purchase a home, you can benefit from building equity in the home since it will likely increase in value. The equity you have in a home you own can be used for a variety of valuable purposes including:
Extra funds
Debt consolidation
Covering the cost of home improvements
The key takeaway is, if you can afford to purchase a home with a mortgage, it's typically the right move to buy instead of opting for rent to own. But if there are limitations that aren't allowing you to purchase a home, then rent to own can be a great option.
If you're hoping to achieve your dreams of homeownership then rent-to-own may help you get there. Consider the advantages and disadvantages of rent to own versus purchasing a home with a mortgage.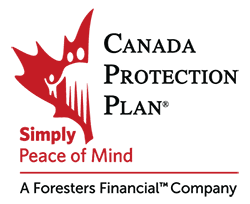 Canada Protection Plan is one of Canada's leading providers of No Medical and Simplified Issue Life Insurance.
Our mission is to provide reliable protection and compassionate service from coast to coast with easy-to-purchase life insurance, critical illness insurance and related products. Our expanding product choices will help you get the coverage and peace of mind you need for a better financial future. Canada Protection Plan products are available through over 25,000 independent insurance advisors across Canada.