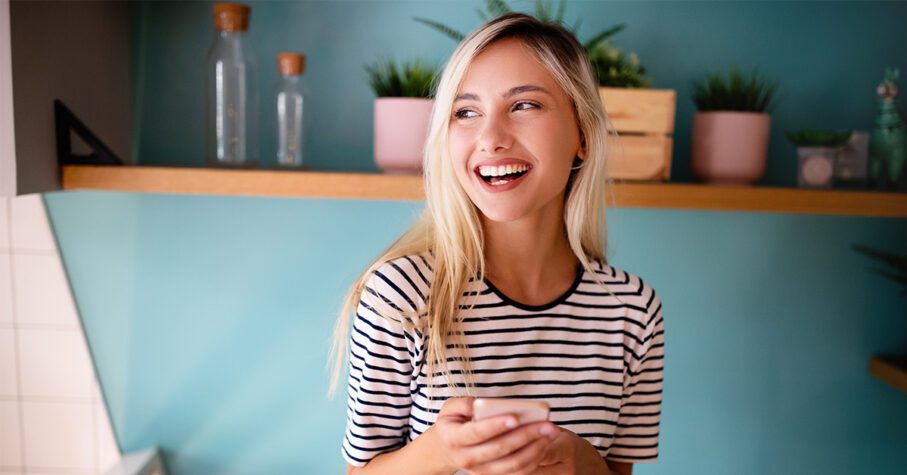 In your 20s, you're still getting up to speed with the challenges of "adulting": paying taxes, learning to cook, applying for loans, and holding down a job. You may feel that life insurance is the last thing you need to worry about. However, there are benefits to buying a policy while you are young, even as young as your 20s. In this blog, we'll cover these key benefits and review the two major types of life insurance. 
Benefits of Getting Life insurance in Your 20s
There are three main benefits to getting life insurance while you're still young: it could be easier to get approved, lock in a lower premium, and protect your loved ones from financial strain if you pass away.  
When people apply for life insurance, the insurance company takes the applicant's state of health into account. When you're younger, you're more likely to be in good health, increasing your chances of being approved for coverage. As you get older, you may develop health conditions that make purchasing insurance more difficult and expensive. 
Insurance companies base premiums on a variety of factors, including the life expectancy of the applicant based on the information provided in the application.   A younger person in good health is more likely to obtain a lower premium as age-related risk factors are not present.   
If you purchase a permanent life (whole life) insurance policy, you can lock in at a low rate: you may be able to obtain a policy with premiums that won't change no matter how long you live. 
In your 20s, it's difficult to imagine where your life will lead you, and it will almost certainly take unexpected turns. A good rule to follow is to "expect the best but prepare for the worst." For your loved ones, the worst would be you passing away; life insurance helps protect them should this occur.   
If you're not married and don't have any dependents or major debts, you should still consider some coverage so that your family doesn't have to worry about paying for your memorial service and related expenses.  
If you are married, your partner will have expenses to cover and debt to service without the benefit of your income. Your mortgage, car loans, and utility bills will still have to be paid. If you have or plan to have children, your partner may incur extra childcare expenses because you won't be there to help look after them. Down the road, your children may want to go to university or purchase a home, large expenses that you can potentially cover with your life insurance.  
Perhaps you have started your own business. (Congratulations!) Your company will likely grow over time and eventually could be quite valuable. A life insurance policy could help ensure that the business can continue to operate if you pass away.  
Types of Life Insurance
There are two basic life insurance types, several sub-types, and optional add-ons. Offerings differ from one insurance provider to the next, so be sure to shop around before making a commitment.  
Term life insurance policies last for a fixed amount of time, usually 10, 20, 25, or 30 years, although shorter terms are available. If you pass away while the policy is in effect, term coverage is designed so that the insurance company issues the death benefit to the beneficiary you name.  
If you outlive the term, your policy expires, and you don't receive a payment. You can purchase more term insurance at that time, but your premiums will be higher because you'll be older. Another option is to convert your policy to a permanent one: most term policies come with this option. There will be conditions for the conversion, so you'll want to review those before your purchase a policy.  
Term life insurance is ideal for covering major expenses that have a limited time frame, such as a mortgage or large business loan or your children's tuition, which they likely won't need covered any longer once they're out of their 20s.   
Term life insurance is typically less expensive than permanent (whole) life insurance.  
Unlike term life insurance, permanent life insurance doesn't have a set end date: it lasts for your entire life, so this type of policy can help protect your family no matter how long you live.  
The main advantage of permanent life insurance is that you don't have to worry about it expiring. Another key advantage is that it can build up cash value over time. This cash value is separate from the face value of the policy. Once the cash value reaches a certain level, you may be able to withdraw or borrow the cash value. If you cancel the policy, you will receive the remaining cash value.  
The main disadvantage of permanent life insurance is the cost: it's typically more expensive than term life insurance.  
Permanent life insurance may be suitable for families that will have ongoing expenses and rely on the insured person's income. Many people also maintain a policy to leave a legacy for a special person or a charity.   
It's not unusual for people to have a mix of term and permanent life insurance policies. Talking to an insurance advisor or financial planner can help you figure out your best strategy.  
Canada Protection Plan is pleased to offer a full range of Simplified & No Medical insurance, both term and permanent. We use a simplified underwriting process, meaning that you won't have to undergo a medical exam or give blood or fluid samples when you apply. You will be asked to complete a short questionnaire about your medical status, but you can apply for coverage even with pre-existing conditions. Curious about the cost? Try our Insurance Calculator to figure out how much insurance you need, and our Quick Quote tool for an indication of what your premium could be.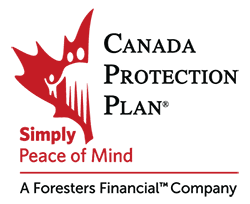 Canada Protection Plan is one of Canada's leading providers of No Medical and Simplified Issue Life Insurance.
Our mission is to provide reliable protection and compassionate service from coast to coast with easy-to-purchase life insurance, critical illness insurance and related products. Our expanding product choices will help you get the coverage and peace of mind you need for a better financial future. Canada Protection Plan products are available through over 25,000 independent insurance advisors across Canada.