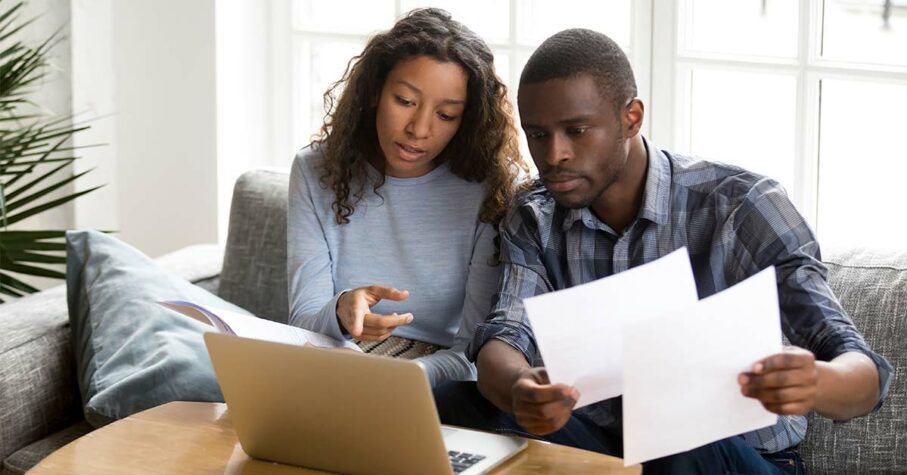 When shopping around for life insurance, you primarily have two options: Term Life Insurance and Whole Life Insurance. These are the two basic types of insurance policies. Each is designed to offer you the peace of mind that your family will be protected when you pass away, but there are some key differences that you should know before securing your policy.
What is Term Life Insurance?
Term life insurance is a policy that is valid for a fixed period of time or "term". Policies typically range anywhere from 10 to 30 years but can be any period defined in the policy. This type of policy is designed so that if you pass away during the policy term and your policy is in force, your beneficiaries will receive a death benefit.
It expires if you outlive the policy term, and no death benefit is paid out. To acquire a new policy, you must negotiate a new premium or renew your term coverage.
What Is Whole Life Insurance?
Whole Life Insurance (also known as Permanent Life Insurance) provides permanent protection. The policy never expires. If you pay your premiums, your policy is designed to have a guaranteed payout.
Whole Life Insurance premiums are often fixed throughout the lifetime of the policy. So, there is no need to renew or renegotiate. On top of the guaranteed death benefit , there is an investment component of the policy called the cash value. The cash value can allow you to borrow against the policy if the need arises, or you can claim the cash value as a partial refund of premiums if, for some reason, you decide to cancel your policy before you die.
The Pros and Cons of Term Life Insurance
Pro: The affordable option
Term Life Insurance generally costs less than whole life plans, making it the more affordable option. You can get a higher payout at a lower cost. It is ideal for people with a young family because it acts as an income replacement should you pass away unexpectedly. You are providing for your loved ones during your prime income-earning years to ensure that they can maintain their current lifestyle. Because you are paying less in insurance premiums, you have more money to put toward your debt and invest in your RRSP, RESP, and other investment opportunities.
Con: No guaranteed payout
A Term Life Insurance policy is designed to only pay your beneficiary if you pass away during the policy term. Suppose you agree to a $500,000 policy with a 30-year term when you are 30 years old. The policy ends when you reach your 60s, and the term expires. You have paid premiums for 30 years, and your beneficiaries receive no benefit, but you enjoyed 30 years of affordable coverage.
Con: Costly to renew
Let's continue with the example above. Your policy expires when you are 60. If you still need insurance coverage, you will have to negotiate new terms and pay higher premiums based on your current age and health than the premiums you locked in at 30.
Con: No cash value
A Term Life Insurance policy does not provide the buildup of any cash value. When the policy ends, you get no payment.
The Pros and Cons of Whole Life Insurance
Pro: You can lock in your premiums for life
Life insurance is cheaper when you lock it in at a younger age. If you choose Whole Life Insurance, you will generally never have to worry about higher premiums when you are a senior. You maintain the same premium for the rest of your life if you regularly pay your premiums.
Pro: Guaranteed payout
If you continue to pay premiums, your policy is designed tol pay out a death benefit. This makes estate planning more manageable. Your beneficiaries will know what type of payment to expect.
Pro: Cash value
Some Permanent Life Insurance plans have a cash value or cash surrender value, which means they can build cash value over time. Cash values accumulate on a tax-deferred basis and can be used in the future for any purpose you wish—a down payment on a home, college tuition or even income for your retirement – though drawing down your cash value will reduce your death benefit.
Con: Cash value does not transfer.
Your policy's cash value does not go to the beneficiary when you pass away. Only the death benefit goes to the beneficiary.
Con: It is more expensive.
Because a Whole Life policy has a guaranteed payout and features a cash value component, it generally costs more than a term policy.
Which Life Insurance Option is Right for You?
The right option for you will depend on your unique needs. If you only need life insurance for a short period, for example, if your children are underage and rely on you for financial security, then Term Life Insurance may be better as the premiums are more affordable. It gives you the peace of mind that there is sufficient income replacement for your family.
However, if you are younger and want to lock in premiums at a lower rate, Whole Life Insurance may be the better choice. This type of coverage can be ideal for permanent needs such as final expenses while potentially allowing you to earn some returns on your investment.
Get the Insurance Coverage you Need
Canada Protection Plan has more Permanent and Term Insurance options than any other No Medical provider in Canada. Our variety of plans have been designed to make it easier for everyone, including the hard-to-insure, to get the best coverage at the lowest price in the least time. Our policies only require a health-related questionnaire versus a traditional medical exam. No needles or drawing fluids will be necessary.
Talk to one of our helpful advisors to find the right policy for your needs.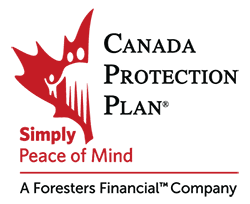 Canada Protection Plan is one of Canada's leading providers of No Medical and Simplified Issue Life Insurance.
Our mission is to provide reliable protection and compassionate service from coast to coast with easy-to-purchase life insurance, critical illness insurance and related products. Our expanding product choices will help you get the coverage and peace of mind you need for a better financial future. Canada Protection Plan products are available through over 25,000 independent insurance advisors across Canada.