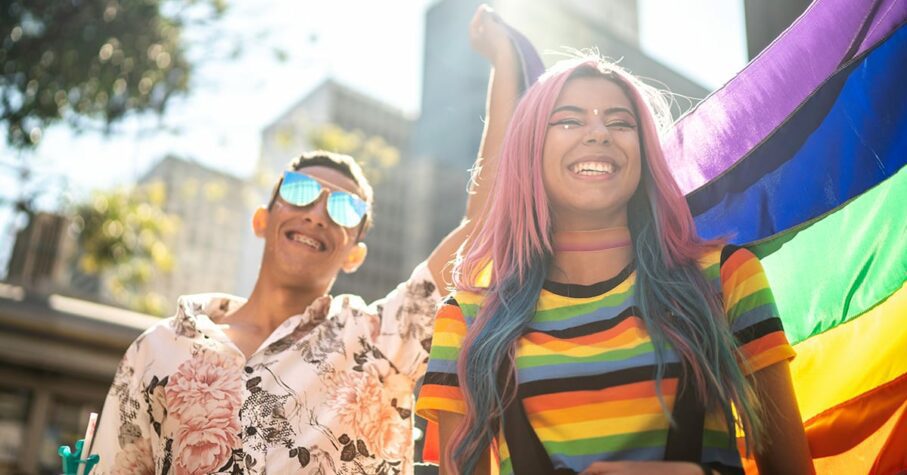 Canada's first Pride events were in 1979 and 1980 and vaguely resembled what we see today. These weren't parades with floats and corporate sponsorships but rather protests in the streets by frightened yet passionate individuals seeking equality and very basic protections.
Being anything other than heterosexual came with no legal protections and ample institutionalized prejudice. As a result, acts of aggression and violence against the LGBTQ2S+ community (often by the police) were commonplace. The police would raid queer safe spaces, arrest countless patrons and slap their names in the newspapers. These unlucky individuals would then find themselves unemployed in addition to formally charged with criminal offences under archaic anti-homosexuality laws.
Seismic shifts in attitude followed these events. The men, women, transmen, and transwomen subjected to these acts of humiliation chose to no longer quietly tolerate them. Instead, they took to the streets in protest, thus starting Pride.
Since the early disrupters, basic recognitions and rights have crept slowly into Canadian society – things like same-sex marriage, employment protections, as well as broader social acceptance. However, all things being equal, social acceptance and freedom from gender/sexuality-based harm are not. If you were to chat with individuals under the LGBTQ2S+ rainbow who are not white and male, you're likely to hear that most are still experiencing non-acceptance and discrimination with distressing regularity.
You see, the work is never done in the fight for broader social acceptance and freedom from discrimination. Race and economic status creep into the gender/sexuality debate, too. The colour of a queer person's skin or level of affluence or poorness muddies the water. It complicates things for the individuals who need to address their own internalized homophobia, transphobia, and prejudices. Another person's gender or sexual expression shouldn't have to be relatable or palatable for them to warrant validation or safety, but this is so often the case.
The experience of queerness can be so isolating for the individuals experiencing it; throwing discrimination from family, friends, employers, colleagues, and peers into the mix can only compound the trauma. Living authentically is the first step in self-love and healing.
Young people, specifically those in their youth's most critical developmental years, begin to notice that what they're experiencing inside isn't aligned with what they're seeing on television and learning about in school. They need to know that these feelings are valid and real and nothing for which to be ashamed – and they would get that from those around them who love them. That's why organizations like LGBT YouthLine exist.
LGBT YouthLine is an organization and hotline that has been supporting, affirming the experiences of, and providing resources to queer youth across Ontario for over 25 years. For a young person without anyone to talk to or confide in, experiencing queerness in isolation can be such a frightening experience, so a resource like LGBT YouthLine can be such a blessed relief and lifeline.
This Pride, Canada Protection Plan has made a $5000 donation to LGBT YouthLine because we recognize the invaluable work they have done and continue to do for queer youth.
Another invaluable organization is PFLAG Canada. PFLAG Canada "is a national charitable organization founded by parents who wished to help themselves and their family members understand and accept their LGBTQ2S+ children…" This organization was founded in 1973 in New York City and now spans North America, with over 400 chapters.
PFLAG remains committed to assisting individuals and families understand the queer individuals in their lives whom they love and wish to support in a more informed way. Everyone needs to feel supported and loved, and one's gender identity or sexual orientation should not be a qualifier to receive it.
For more information about LGBT YouthLine and PFLAG, or to access their resources and make a donation, visit their websites.
For marginalized communities, there is no such thing as too much support. So, we encourage all those who seek to be better allies to the LGBTQ2S+ community to do the following:
Listen to stories with open minds and open hearts
Be willing to learn and unlearn very important lessons
Be compassionate
Be patient
Never assume you know someone's gender or sexual orientation
Confront your own prejudices and bias, even if it is uncomfortable to do so
Treat everyone you meet with dignity and respect
And most importantly:
Take pride in how far we've come and be excited about taking part in the work ahead of us.
Happy Pride, everyone!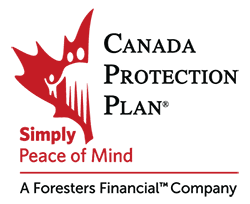 Canada Protection Plan is one of Canada's leading providers of No Medical and Simplified Issue Life Insurance.
Our mission is to provide reliable protection and compassionate service from coast to coast with easy-to-purchase life insurance, critical illness insurance and related products. Our expanding product choices will help you get the coverage and peace of mind you need for a better financial future. Canada Protection Plan products are available through over 25,000 independent insurance advisors across Canada.