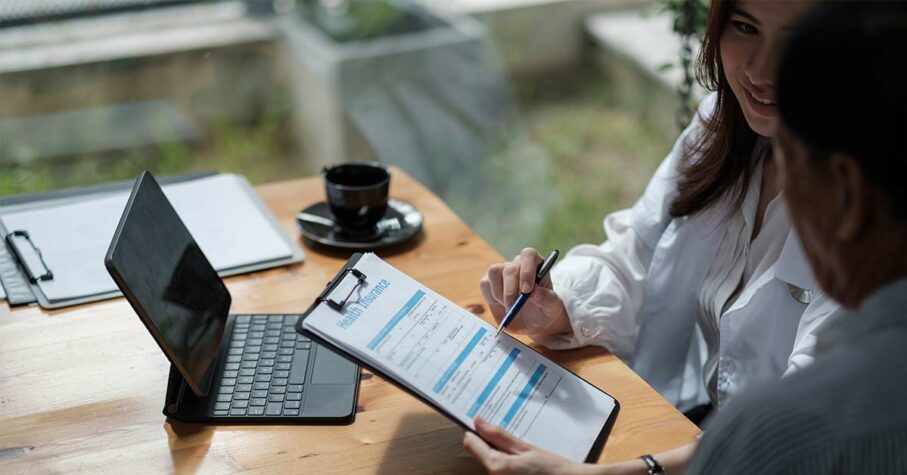 Life insurance premiums in Canada vary greatly depending on age, gender, and health habits. For example, a 30-year-old non-smoking woman might pay $13 a month for every $100,000 of coverage, whereas a 60-year-old man who is a life-long smoker could pay ten times that much.
Are you wondering if life insurance is affordable for you? Read on to discover what goes into the pricing of insurance products, what affects your premiums, and how you can reduce the cost for you.
How Life Insurance Rates are Determined
Life insurance is all about risk, risk estimation, and risk minimization. Both parties to an insurance contract try to estimate and minimize the financial risk they are exposed to at any time.
Individuals face all sorts of financial risks as they progress through their lives. If they have a family, their risk exposure is greater because more people depend on their income. Some of the common financial risks that individuals face are:
Variable earnings: your wages or salary could be affected by events beyond your control.
Premature death: if you pass away when you're young, your earnings will also end, and your family won't benefit from what you would have earned in subsequent years.
Longevity: if you live longer than expected, you could outlive your retirement savings.
Health problems: your health may be negatively affected in ways that hamper your earning ability.
Insurance is an essential tool individuals can use to minimize risk. However, paying too much for insurance would cut into earnings, increasing their risk rather than reducing it.
Life insurance providers also face considerable financial risk. For them, it's riskier to insure a person with pre-existing medical conditions than to insure someone who is very healthy, all other things being equal. They use historical data to approximate life expectancy with specific characteristics, medical conditions, and lifestyle habits. They price their products higher if there is a greater chance that a person with your profile will pass away while the policy is in effect.
Consumers want to minimize their risk by having enough insurance to meet their needs while paying as little as possible for coverage, and life insurance providers try to minimize theirs by pricing their products so that they make money rather than losing it.
Factors That Influence Life Insurance Pricing
As discussed above, life insurance companies use a combination of factors to determine how much they will charge for life insurance. These factors fall into two categories: personal factors related to the person and features of the insurance policies.
Age: the older you are, the higher your premiums will be, as there is a greater chance that you'll pass away while your policy is in effect. Age is the single most important factor in determining your insurance premium.
Gender: men generally pay higher rates than women because their life expectancies tend to be shorter. Women typically pay 10%-25% less than men.
Smoking: as a risk factor for a host of life-threatening illnesses, smoking typically doubles the cost of life insurance. "Smoking" includes vaping, chewing tobacco, and smoking-cessation patches.
Health status: your insurance provider will want to know about pre-existing conditions such as diabetes and cardiovascular disease, the medications you're taking, and other aspects of your health, such as your BMI, your blood pressure, and your cholesterol level. Some insurance policies don't ask for medical information; if you're interested in that type of plan, look for companies that offer No-Medical Insurance or Simplified Issue Insurance.
Family medical history: certain illnesses that tend to run in families will raise your premiums. Therefore applicants are asked questions about their family medical history in their life insurance applications.
Occupation and hobbies: having a dangerous job such as high-wire repair, logging, or fishing will make your coverage more expensive, as will hazardous hobbies like mountain climbing and skydiving.
Life insurance companies will typically quote a rate for you based on your preliminary information and then adjust the rate as they receive more information from you.
Different providers use slightly different criteria and formulas to calculate your premiums, so shopping around for the best rate can be a good strategy. Most providers offer free quotes, and many have online quote tools that you can use to ballpark what your rates could be.
Sample Life Insurance Rates
These sample rates of monthly premiums are to be taken as an indication only. Contact your insurance provider for actual rates.
 

Monthly Premiums 20-Year

Term

Life Insurance: $50,000 Face Value

 

 

 

Male Applicant 

 

 

Female Applicant

 

Age 

 

Smoker 

 

Non-smoker 

 

Smoker 

 

Non-smoker 

 

30

 

$9.55

 

$12.42

 

$9.32

 

$12.06 

 

40

 

$11.74

 

$20.88

 

$11.67

 

$19.53

 

50

 

$21.01

 

$49.86

 

$20.25

 

$31.90

 

60

 

$58.00

 

$121.86

 

$44.55

 

$75.19

 
 

Monthly Premiums 20-Year

Permanent

Life

Insurance: $50,000 Face Value

 

 

 

Male Applicant 

 

 

Female Applicant

 

Age 

 

Smoker 

 

Non-smoker 

 

Smoker 

 

Non-smoker 

 

30

 

$33.42

 

$44.71

 

$29.68

 

$35.57

 

40

 

$50.17

 

$72.19

 

$42.29

 

$54.67

 

50

 

$77.49

 

$123.99

 

$68.50

 

$85.71

 

60

 

$137.41

 

$225.49

 

$112.86

 

$156.21

 
Reducing the Cost of Life Insurance
There are a few ways to reduce the cost of life insurance.
Buy it when you're young. If you get a policy where the premiums don't increase, you can lock in at an excellent rate.
Quit smoking. You must be nicotine-free for at least 12 months to apply as a non-smoker.
Adopt a healthier lifestyle. It may take a bit of time before this has positive effects on your health but applying for insurance that requires a full medical can make a difference.
Purchase term life insurance rather than permanent life insurance. You need to be cautious here because your policy choice should depend primarily on your reasons for getting the insurance.
Conclusion
No two life insurance applicants are the same: this is why there is so much variability in the pricing of insurance policies. Decide first what type of insurance you need and, if you're buying term insurance, what term will be best for you and your family.
Canada Protection Plan offers a range of life insurance products, both term life and permanent life. Our plans are No-Medical, so they are ideal for someone with pre-existing conditions but also suitable for applicants who don't want to sit for a medical exam, give fluid samples, or answer long questionnaires. Because the underwriting process is simplified, you can get coverage in as little as a week.
Use our Quick Quote Tool to estimate what you can expect to spend on our plans. Contact us if you'd like to talk through your insurance needs. One of our licensed insurance advisors will guide you through our plans and help you find the right one.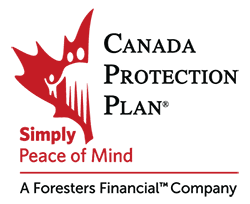 Canada Protection Plan is one of Canada's leading providers of No Medical and Simplified Issue Life Insurance.
Our mission is to provide reliable protection and compassionate service from coast to coast with easy-to-purchase life insurance, critical illness insurance and related products. Our expanding product choices will help you get the coverage and peace of mind you need for a better financial future. Canada Protection Plan products are available through over 25,000 independent insurance advisors across Canada.