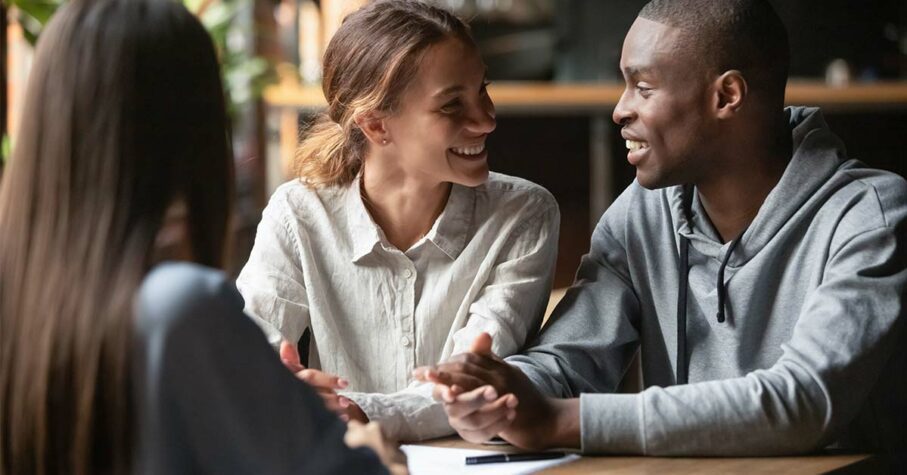 Congratulations! Making your first home purchase is a significant achievement and likely the biggest investment you'll make in your lifetime. But as any homeowner can attest to, the process of buying a home – whether it's your first or fourth – can be a complex, stressful process. Navigating your financial path to homeownership requires extensive planning and preparation. How large a mortgage will you need? Should you go for a fixed or variable interest rate? Should you consult a bank or a broker? There's a lot to learn and decide upon before you've even started scoping out open houses!
One step that makes the home buying process a little easier is getting pre-approved for a mortgage. Pre-approval can simplify your home search in many ways and give you a better feel for your budget.
Here are some things you need to know about mortgage pre-approval and why you should be considering one if you're preparing to enter the real estate market.
What Does it Mean to Get a Mortgage Pre-Approval?
Mortgage pre-approval, sometimes called mortgage prequalification or mortgage preauthorization, determines if you qualify for a mortgage loan from a lender. After reviewing your financial details, a lender will provide you with the maximum mortgage value; this is the maximum amount of money the lender is comfortable lending you.
The mortgage pre-approval typically lays out your regular payments, along with the interest rate for your first mortgage term. The lender only guarantees this interest rate for a predetermined number of days.
You are not obligated to get pre-approved, but it gives you a concrete idea of what price range of home you can afford, helping to narrow down your search.
To get pre-approved, the lender will ask for specific financial information, including your employment status, proof of income, and the value of your assets. Additionally, they will likely run a credit check to review your credit history.
Reasons You Should Get Pre-Approved for Your First Mortgage
There are several benefits to getting pre-approved; here are some of the primary ones:
Where Can You Get a Mortgage Pre-approval?
There are more mortgage providers than ever before, giving you many options as a homebuyer. Take the time to shop around for the best rate. Even just a few tenths of a percentage can translate to thousands of dollars in savings over your term period.
There are two options for getting a mortgage loan: directly from a lender or working with a mortgage broker, and you can get a pre-approval from both.
Mortgages are available from several types of lenders. Typically, homebuyers choose a bank, credit union, mortgage company, or online entity for their loan. Different lenders may have different interest rates and conditions. Many lenders offer online pre-approval; take advantage of the simplified process to easily compare several rates and the various terms (such as down payment requirements, property insurance, and any other applicable fees) defined by each party.
Unlike a mortgage lender, a broker does not lend money to you directly, and a broker facilitates the transaction between you and a lender. Since brokers have access to many lenders, they shop around on your behalf, matching you with a reputable provider offering the best rate and terms for your needs.
Be a Smart & Savvy Homebuyer
Opening the door to a home that you've worked hard to earn is undoubtedly a great feeling, but the financial undertaking of homeownership is not to be underestimated. On top of your mortgage, many other expenses will squeeze your budget as a homeowner, including property taxes, utility bills, and inevitable repair and maintenance costs.
Mortgage pre-approval is an essential first step in budgeting as a first-time buyer. It helps you prepare for some surprise costs adequately and makes you confident that you're purchasing a home within your means. Applying for a mortgage pre-approval is a free service with enormous benefits, so take advantage of it.
Happy house hunting!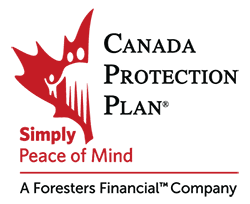 Canada Protection Plan is one of Canada's leading providers of No Medical and Simplified Issue Life Insurance.
Our mission is to provide reliable protection and compassionate service from coast to coast with easy-to-purchase life insurance, critical illness insurance and related products. Our expanding product choices will help you get the coverage and peace of mind you need for a better financial future. Canada Protection Plan products are available through over 25,000 independent insurance advisors across Canada.
Canada Protection Plan and its employees and Advisors do not provide tax, legal or accounting advice. This material has been prepared for informational purposes only, and is not intended to provide, and should not be relied on for, tax, legal or accounting advice. You should consult your own tax, legal and accounting advisors before engaging in any transaction.