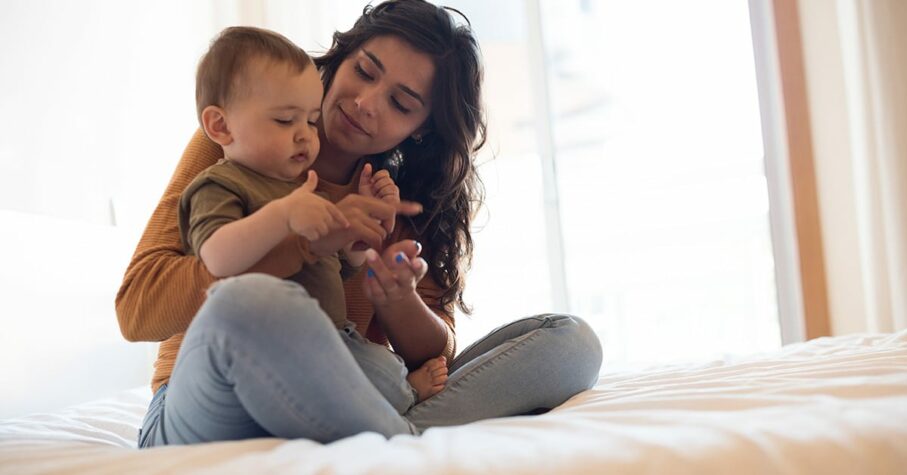 There is a common misconception that only the primary breadwinner in the household needs life insurance. Without question, the loss of the main source of income would be devasting to a family, making life insurance a wise decision. But should stay-at-home parents have life insurance in place too? The answer is yes, for a multitude of reasons.
Consider for a moment what value the stay-at-home parent brings to the table. While he or she (today's families are often comprised of stay-at-home males as well) may not be taking home an actual pay cheque like their working counterpart, the stay-at home parent's contribution to the household is huge. So huge that in 2018, salary.com pegged the "stay-at-home mom's" contribution to be valued at over $162,000 (US), based on the many jobs that she performs – of course, a stay-at-home dad would have the same worth.  Should something happen to the primary caregiver, what would the financial impact be on the family? Think about the many hats that the stay-at-home parent wears, and what a surviving spouse would have to pay for to help cover those costs:
Childcare
Suppose there were no friends or relatives to look after children. The surviving spouse would be faced with childcare costs in order to continue to work. Daycare, housekeepers and/or nannies do not come cheap.  In fact, CBC uncovered that single parents in Canada spend almost 1/3 of their income on childcare. Without life insurance in place, this cost alone could be devasting.
Transportation
Driving children to school and to extra-curricular weekly activities would be next to impossible for a working spouse. If carpooling wasn't a possibility, bussing or hiring a driver would be needed; these options have associated costs.
Housekeeping
It takes a lot of organization to keep a household running smoothly. Groceries need to be bought, children need to get fed, house cleaning and laundry would need to be done.Hiring a housekeep would add to the mounting bills facing the surviving spouse.
These are just three of the many jobs of a stay-at-home parent; he or she also may be helping with homework, taking care of household accounting, home maintenance and much more. Yet, despite all of these invaluable contributions, the stay-at-home parent continues to be greatly undervalued. This is especially evident in the case of stay-at-home moms: Life Insurance and Market Research Association organization (LIMRA) found that only 58% of Canadian women have life insurance, as compared to 69% of men. And not only do fewer women have life insurance, but the amount they insure themselves for is on average 25% lower.
Without question, the death of either parent would have a profound impact on any family – both emotionally and financially. But having life insurance in place for just one parent only half protects the family against financial hardship. Stay-at-home parents should also have a safety net to help protect the family, should something happen to them. Without life insurance in place, the family might face being uprooted somewhere more affordable to help them cope financially – at a time when stability would be most critical.
So if you're a stay-at-home parent, recognize your true worth. Realize how financially devasting it would be for your family to lose you. Then, carve out a few minutes in your busy day to look into life insurance as a safety net. With a variety of affordable life insurance plans, Canada Protection Plan is a great place to start for a no-obligation quote. To find out which life insurance plan would best meet your needs, speak with your advisor or contact Canada Protection Plan at 1-877-851-9090. Just be sure that you are getting the right amount of coverage to compensate for all that invaluable work you do!
---
SOURCES:
LIMRA, Canadian Life Insurance Ownership, Personal-Level Trends, 2013