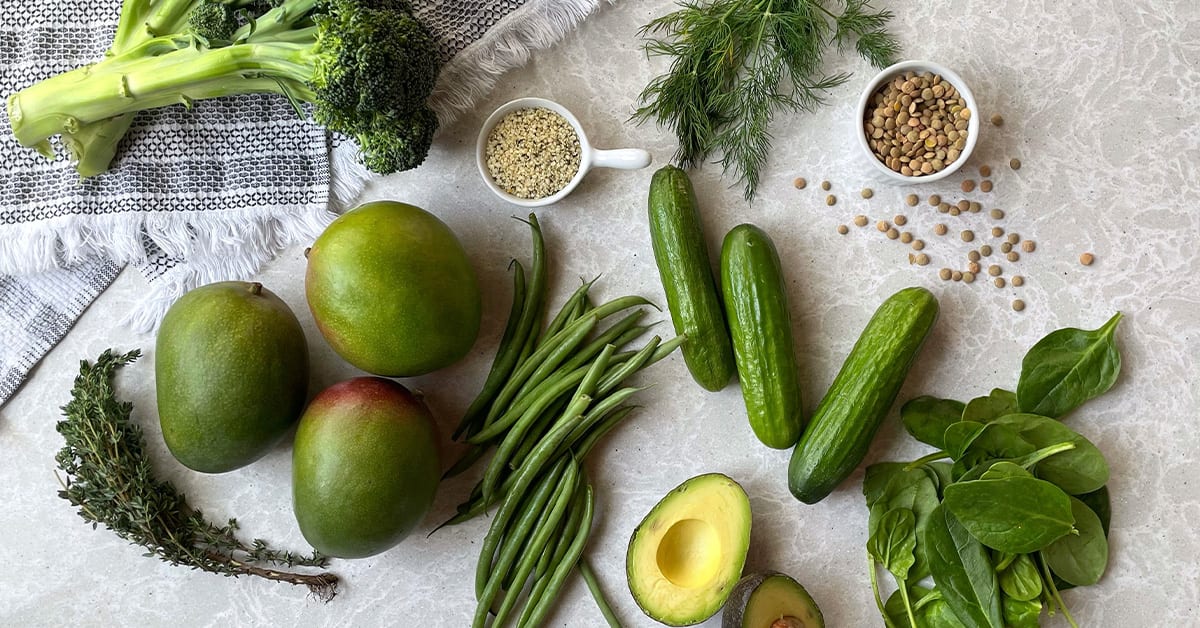 "Nutrition is the most important missing link to mental health in society today."
Leslie Korn
In commemoration of Mental Health Week, guest blogger and health coach Natalie Pierzchalski shares some of her top foods for easing anxiety's impact on your day-to-day wellness.
It's 2021, and for most of us, it feels as though the world is spinning on its axis more quickly than we are used to. This past year has forced many to adapt to new realities both personally and professionally. Given all the unpredictable changes, it is no surprise that feelings of anxiety have become increasingly common. This article will therefore be focused on small and controllable ways you can support your mind and body using a powerful medicinal tool: FOOD.
When viewing mental health through a holistic lens, it's important to understand that it is not just the food we physically consume that impacts our moods. "Primary foods" such as creativity, spirituality, finances, career, education, health, physical activity, home environment, home cooking, relationships, social life, and joy all make up the foundation that supports our mental health. "Secondary foods" are those that we physically consume, and these foods will be where much of our focus is spent.
Before we dive in, let's talk briefly about the science. Neurotransmitters are, put simply, chemicals in the brain that are used in different ways to support overall communication within the body. There are over two hundred types of neurotransmitters in the brain. Regarding mood and anxiety, there is one specific neurotransmitter that will be discussed here – serotonin. When anxiety and mood disparities become present, they are usually an indication that one or more of our neurotransmitters is malfunctioning. This often results in an imbalance that negatively affects our moods. The neurotransmitter known as serotonin affects just about every part of our bodies, from mood to motor function. It aids in sleeping, eating, and digesting, and is considered our natural mood stabilizer. Low levels of serotonin in the brain are linked to anxiety, depression, poor digestive function, and insomnia. The production of serotonin is closely linked to B vitamins and the amino acid tryptophan. Now, let's discuss 5 foods that can support you through anxious moods and WHY.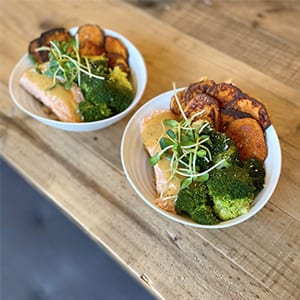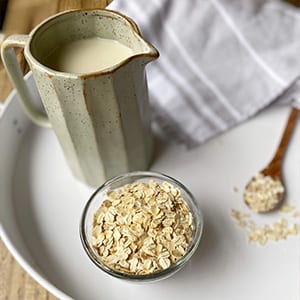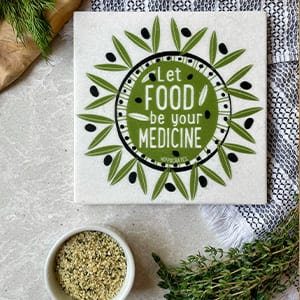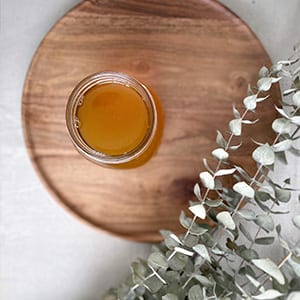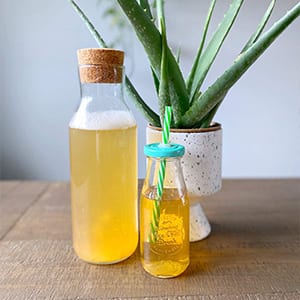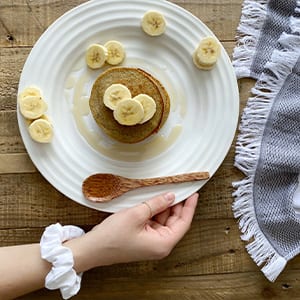 1

Bananas 
There is a specific amino acid found in bananas called tryptophan. This amino acid is converted in the body to serotonin. Eat those bananas! Did you know? The banana peel is so thick that the pesticides do not reach the part we eat! However, buying organic bananas is beneficial to the farmers working hard to grow them.
2

Wild Caught Salmon 
Salmon is known to be rich in B-vitamins and tryptophan. The amino acid tryptophan and the nutrients found in B-vitamins support serotonin production. Wild salmon is known to have lower levels of mercury and has a better nutritional profile overall. From an environmental perspective, wild caught salmon is more sustainable as it does not encourage overfishing and the spread of disease.
3

Root Vegetables
Root vegetables such as beets and sweet potatoes are another great choice in supporting anxious moods. Rich in B vitamins, beets and sweet potatoes can be baked, boiled, steamed, or even grilled. Try out different cooking methods to determine your favourite way to consume these nutritious foods.
4

Kombucha
Probiotics are key to our overall gut health. Kombucha is a smart choice when looking for a probiotic rich beverage. When shopping for Kombucha, keep your eye on the nutrition facts. The purpose of kombucha and its health benefits can be overruled by high sugar content, additives, and preservatives. Beware of artificial sweeteners and the type of tea being used. Kombucha contains caffeine and because it is fermented, small amounts of alcohol as well.
5

Oats
Whole or steel-cut oats can support anxious moods due to the calming effect they have on the body. Eating warm oats in the evening is a great way to combat anxiety before bed. In the morning, you can experiment with fresh overnight oats for a brain boosting breakfast.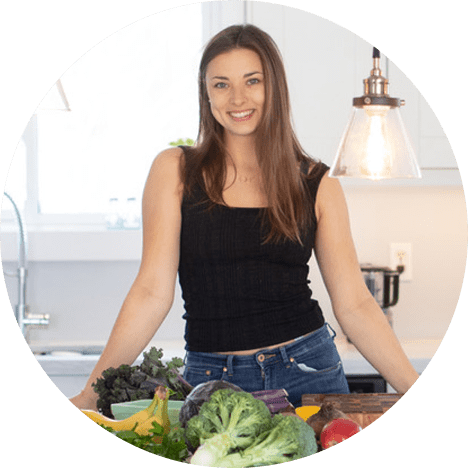 Natalie is an Integrative Health Coach, Certified Mental Health Integrative Medicine Provider, and the founder of Food for Mood, a coaching service that works to support personal mental health transformation through complimentary medicine, nutrition, holistic protocols, and diet. She is propelled by her own dark experiences with mental illness, such as anxiety. Food for Mood was created as part of her healing journey. Natalie specializes in the connection between food and anxiety and works to provide wholesome, sustainable guidance to help her patients achieve their health and wellness goals as they relate to mental health.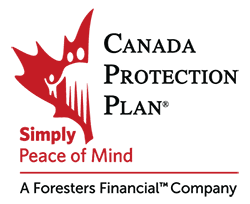 Canada Protection Plan is one of Canada's leading providers of No Medical and Simplified Issue Life Insurance.
Our mission is to provide reliable protection and compassionate service from coast to coast with easy-to-purchase life insurance, critical illness insurance and related products. Our expanding product choices will help you get the coverage and peace of mind you need for a better financial future. Canada Protection Plan products are available through over 25,000 independent insurance advisors across Canada.