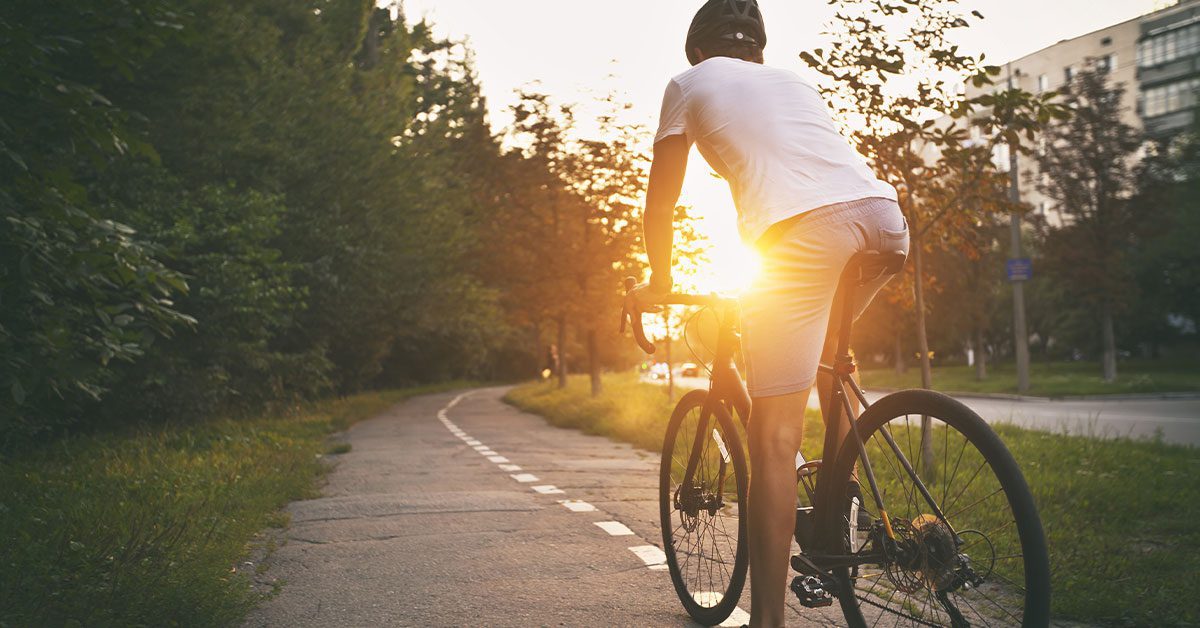 Fall is a great time to venture out on your bike. The crisp, cool air is the perfect companion for a two-wheel adventure. Whether you are riding in your neighbourhood, on a local trail, or even sweating it out on a stationary bike, every kilometre spent biking (or cycling) does wonders for the environment while delivering valuable health and wellness benefits.
Canadians working full-time spend almost 70% of their waking hours sitting, reclining, or lying down. Studies are now revealing that too much sitting can increase your chance of early death. Cycling is a great way to offset the negative impacts of our increasingly sedentary culture. It is a fun and socially oriented way to get active, helping to shape a healthy lifestyle, both physically and mentally.
There are many benefits to cycling:
It's perfect for all ages and skill levels, making it a family-friendly activity
It uses all major muscle groups
You can choose the intensity of your workout
It's a fun way to get fit
It's an environmentally friendly way to get around
Like any cardiovascular activity, cycling makes the heart stronger and more efficient during exercise and at rest. If that isn't reason enough, here are five significant health and wellness benefits of cycling.
Get Out and Ride!
One of the best parts about cycling is its versatility; cycling truly is for everyone. It is easy to vary your intensity, making it suitable for all ages and fitness levels. With bike-sharing platforms popping up in most urban centres (like Bike Share or BIXI), you don't even have to own your bike to enjoy the incredible benefits of cycling.
Are you looking for an enjoyable way to stay healthy and in touch with the world around you? Keen to give the car a rest and try out a new (more eco-friendly) mode of transportation? Are you looking for a social, family-friendly way to enjoy the outdoors?  Cycling fits the bill! So, pump up those tires, grab your helmet and some company, and hit the road.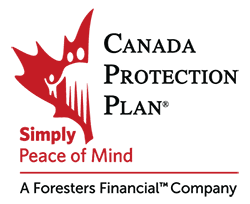 Canada Protection Plan is one of Canada's leading providers of No Medical and Simplified Issue Life Insurance.
Our mission is to provide reliable protection and compassionate service from coast to coast with easy-to-purchase life insurance, critical illness insurance and related products. Our expanding product choices will help you get the coverage and peace of mind you need for a better financial future. Canada Protection Plan products are available through over 25,000 independent insurance advisors across Canada.