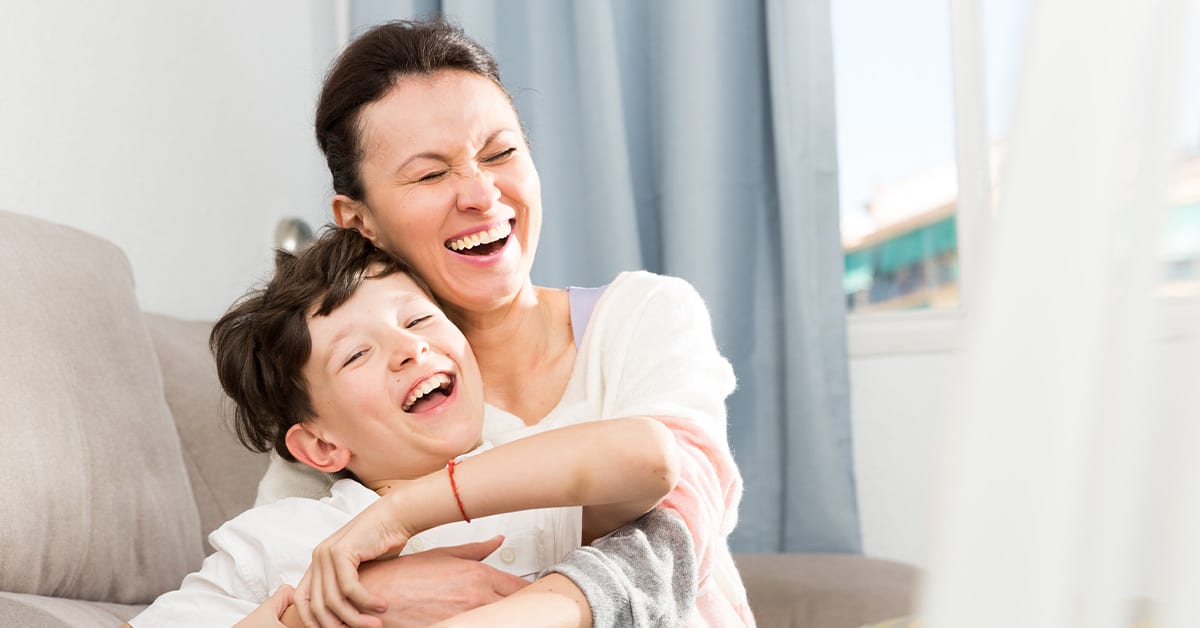 As a single mom, you're the one person that's always there for your children. You're their superhero and you make so much possible for them! Yet, with great power comes great responsibility. There's a lot on your plate – shuttling your children to soccer practice, keeping the fridge stocked, helping with homework, and paying the bills…the list is exhaustive! All these demands likely don't leave a lot of time in your schedule to plan for the future. But, addressing the financial security of your children can set your mind at ease today, knowing that their future needs would be met should the unthinkable happen.
Why Single Parents Need Life Insurance
When it comes to the present and future well-being of your child(ren), financial planning is a key component to ensuring that they are protected, no matter what. As a single parent, you are most likely the sole breadwinner and provider of your household, with your children dependent on your income to meet their daily and future needs.
Whether you're the sole provider or you share financial responsibility with your child's other parent, it's a good idea to secure life insurance coverage individually. In fact, if you're recently divorced, then you may be ordered by the court to obtain life insurance. The possibility of a court order depends on the province that you live in. In this case, the decision is made for you.
If the decision to purchase life insurance lies with you, start by considering how your children would meet their present and future needs if you were to pass away unexpectedly. You may leave behind several large debts and other expenses, such as funeral and final expenses, or a mortgage. With a life insurance policy, you can ensure that whoever retains guardianship of your children (as outlined in your will) has the funds they need to cover these expenses without impacting the lifestyle of your children.
Life insurance can also help cover future expenses for your children. For example, if you would like to help cover costs for your children's post-secondary education, then a life insurance payout can help meet this goal, ensuring that their future remains bright.
Who to Name as the Beneficiary?
It may seem natural to name your children as your life insurance beneficiary, and while this is a possibility, minors usually cannot make a claim. A will is an important document that will help seamlessly transfer your wealth and assets to your children by outlining beneficiaries on your life insurance policy and other investments.  Here's how you can be sure your children receive your life insurance payout:
The funds are put in a trust and released when the children are adults.
Name the trust as a beneficiary, but have an adult custodian manage the money according to the instructions outlined by the trust.
Name another adult you trust as the beneficiary to distribute the money to your children according to your wishes.
It's critical to ensure your beneficiaries are always up to date, otherwise if a beneficiary predeceases you, the benefit may get tied up in court with your estate. This could potentially leave your children with less money because of taxes and probate fees.
Affordable Coverage: Budgeting for Life Insurance
It may be difficult to think about adding another expense to your monthly budget, but it's important to know that there are a variety of reasonably priced life insurance options that can offer the protection you need. A life insurance advisor can be helpful in explaining the affordable options available to you based on factors such as your age, health status, or the length of your coverage period.
As a single mom, there are ways you can budget for your monthly life insurance premiums:
Purchase a more affordable policy with a smaller amount of coverage and increase your coverage over time, if you need it.
Make a plan and set short-term and long-term financial goals.
Track your expenses and adjust your spending habits.
Types of Life Insurance for Single Moms
As a single mom, finding the right life insurance depends on your unique circumstances. Discover the life insurance options available to you:
Permanent life insurance can provide you with coverage for a lifetime. This type of life insurance can have a cash value which is a partial refund of premiums if you cancel the policy before you pass away.  On the other hand, term life insurance provides you with coverage for the duration of a term outlined in your policy (typically 10, 20, or 25 years). At the end of the term, you have the option of renewing your policy to extend your coverage for another term.
No medical life insurance allows you to apply for coverage without any medical tests or exams. The application process only requires you to answer a few health-related questions. This is a great option if you have a pre-existing health condition or have other health issues. The policy is typically issued within one to four weeks.
On the other hand, traditional life insurance requires a complete medical exam, which includes needles and drawing of fluids, and potentially more tests. This type of life insurance is fully underwritten, which means it can take anywhere from one to three months for the policy to be issued.
A life insurance advisor will take the time to walk you through your options, helping you pick the best plan to meet your needs and budget.
For single moms, life insurance can be an important investment to consider for your children's well-being. There is no greater peace of mind than knowing that your loved ones have the protection they need, and you took the financially savvy steps today to ensure that their future remains full of opportunity!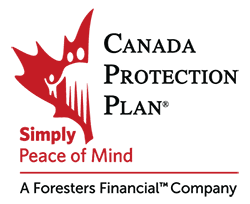 Canada Protection Plan is one of Canada's leading providers of No Medical and Simplified Issue Life Insurance.
Our mission is to provide reliable protection and compassionate service from coast to coast with easy-to-purchase life insurance, critical illness insurance and related products. Our expanding product choices will help you get the coverage and peace of mind you need for a better financial future. Canada Protection Plan products are available through over 25,000 independent insurance advisors across Canada.