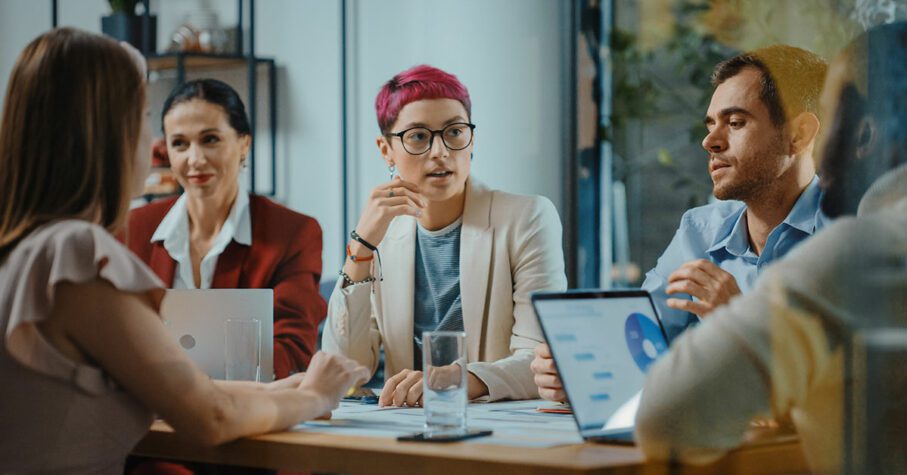 Every year, more Canadian companies celebrate Pride Month by decorating their online and offline spaces in rainbow colours and hosting Pride events.
But companies are also criticized for not committing to diversity and inclusion year-round. While 59% of organizations promote the importance of LGBTQ2+ diversity and inclusion, only 14% require that managers have a working knowledge of it.1 
Making workplaces more diverse and inclusive isn't just about equity: it's also about communicating your company's values to the world and attracting and retaining employees who have a broad range of experiences and insights to contribute to your organization.  
Diversity and inclusion also make B2B sense as there are more than 28,000 LGBTQ2+-owned businesses in Canada. They employ over 435,000 Canadians, and they are responsible for $22 billion in economic activity. 2 
What Makes a Workplace Inclusive?
An inclusive workplace has these key features: 
Workplace opportunities such as promotions, pay increases, and training are open to all based on merit alone. 

 

LGBTQ2+ community members can and do contribute at all levels and in all areas of the organization. 

 

A workplace is safe for everyone: no one feels bullied, threatened, marginalized, or excluded. 

 
How do We Create an Inclusive Workplace?
Making a workplace inclusive is a long-term commitment that must continue beyond the festivities of Pride Month. Take the initiative at this critical time of the year to put some of the pieces into place but build on those as you progress. Here are some ideas to get you started:  
Many of these suggestions are simple, but they're tangible and can make an impact. They should always be underpinned by your organization's stated values and an overall, year-round, constantly evolving program to increase awareness, acceptance, diversity, and inclusion.  
At Canada Protection Plan, we take Pride seriously, and we're here to support you and your family in living your best life in comfort, acceptance, and safety. We offer a wide range of no-medical whole and term life insurance products for anyone, regardless of pre-existing medical conditions or other factors that might limit their insurance options. We also offer critical illness insurance to allow you to recover from illness on your terms, health and dental insurance for an added layer of protection, travel insurance, and a host of other member benefits. Please look at our products, and then contact us! We'll find the right products to keep you and your family safe and secure.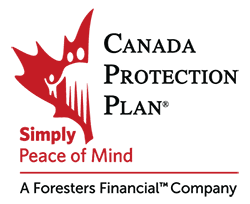 Canada Protection Plan is one of Canada's leading providers of No Medical and Simplified Issue Life Insurance.
Our mission is to provide reliable protection and compassionate service from coast to coast with easy-to-purchase life insurance, critical illness insurance and related products. Our expanding product choices will help you get the coverage and peace of mind you need for a better financial future. Canada Protection Plan products are available through over 25,000 independent insurance advisors across Canada.