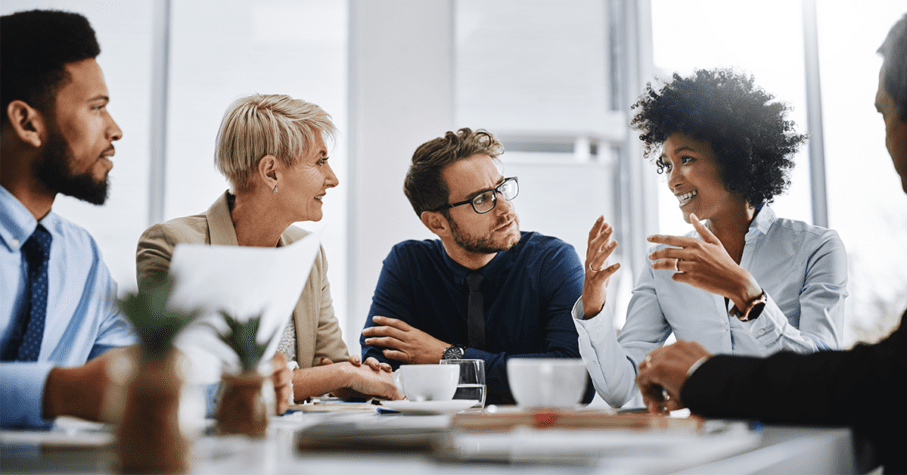 Many employers offer life insurance as part of their benefits packages to help employees create a financial cushion for their families in the event something happens to them. However, the payout amount may not be enough to cover your current and future needs. As life progresses, your circumstances change; you should review your coverage and see if you can benefit from more coverage or a different mix of policies.
How Group Life Insurance Coverage Works
Group Life Insurance is a type of insurance coverage offered to a group of people, such as employees of a company or members of an organization. Under this arrangement, the company or organization is the policyholder, and the individual employees or organizational members are called the "insured persons." As the policyholder, the employer or organization pays the premiums for the insurance, although the cost is sometimes shared with the employees or members. Group life insurance may provide a fixed amount of coverage, or the payout amount could be based on a multiple of the employee's annual salary.
Group life insurance provided through an employer has several advantages:
Convenience: With employer-provided plans, you simply opt into the plan. This often happens when an employee is signing their hiring paperwork. With individual plans, you need to fill out an application form and wait to get approved. You might also have to submit medical data or have a medical exam.
Early protection: You get coverage early in your career, so your family is protected right from the start.
Lower cost: This type of insurance tends to be more affordable than individual insurance because the risk is spread across a larger group: premiums are based on factors such as the group's age and overall health rather than your individual risk factors.
Guaranteed acceptance: For group insurance, you do not need to have a medical exam, fill out a lengthy questionnaire, or render fluid samples. This makes group insurance ideal for people with pre-existing medical conditions or other factors that could make it difficult for them to get insurance elsewhere.
Flexibility: You can increase your coverage as your life circumstances change.
Even if your group life insurance is generous, there are still a few reasons to consider supplemental insurance.
Your coverage amount may not meet your family's needs: A plan that pays out $100,000 may be enough when you are single and have very little debt, but it won't be sufficient if you have a mortgage and three children who plan to attend university. As your life unfolds, you will need to make updates to your financial plan, including your insurance coverage. An insurance calculator can give you a ballpark figure for your family's coverage needs.
Your coverage types may not meet your needs: Your company plan is likely a whole (permanent) insurance plan. However, if you have time-limited financial obligations, you may want a term life insurance plan specifically for this period.
Group plans are not portable: If you leave your current job, you cannot take your life insurance plan with you. Some employers will allow you to convert your group coverage to an individual plan, but it could be more costly than purchasing a new policy.
Group plans are not customizable: You may want to add options to your insurance that are not available under your group plan. For example, riders such as accelerated death benefits, accidental death and dismemberment coverage, and long-term care coverage may not be offered under your employer-provided plan.
You can benefit by getting your own insurance early in your career: If you purchase insurance when you're young and healthy, you could lock in a low rate. Waiting until you are older may save you a bit on premiums in the short term, but in the long run, it is a better strategy to establish a financial foundation with a separate plan outside of your work.
You may be able to save money by getting your own insurance and opting out of your group plan. This particularly applies to people starting their employment journey and are without pre-existing medical conditions or other risk factors.
Depending on the provider, individual policies may have additional benefits, such as discounts on other products and services or access to scholarship programs.
If you are interested in getting life insurance to supplement or replace your employer-provided group life insurance, you have several options.
Term Life Insurance covers you for a specified length of time, typically 10, 20, or 25 years, although other terms are available. The purpose of term insurance is to support your family while their financial needs are higher, for example, when you have outstanding student debt, a mortgage with a high balance, or young children. When your financial needs are lower, you can purchase another policy with a reduced death benefit.
Whole (Permanent) Life Insurance covers you for the rest of your life. It is generally more expensive than term insurance but less costly if you purchase it while you are young. You can also opt for a mix of term and permanent insurance to have more coverage when you need it while maintaining a solid safety net for your family.
Guaranteed Issue, No Medical & Simplified Issue Life Insurance are plans designed for people who are difficult to insure, usually due to pre-existing medical issues. These plans do not require a full medical exam, fluid samples, or extensive questionnaires, so your insurance comes into effect quickly.
Conclusion
Employer-provided life insurance is a wonderful benefit, but it ends if you leave your job, and it may not be enough to support your family during critical periods in your life. A careful review of your financial obligations and your family's needs is essential to ensuring they are protected.
If you need additional information or want to talk about supplementing your current insurance, Canada Protection Plan's licensed life insurance advisors are here to help. As one of Canada's leading providers of No-Medical and Simplified Issue Life Insurance, we have a long history of serving Canadian life insurance consumers. We understand the hopes and dreams of Canadians and how important it is to protect them against the unexpected.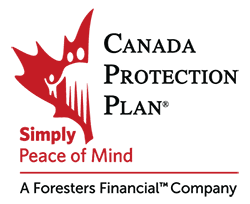 Canada Protection Plan is one of Canada's leading providers of No Medical and Simplified Issue Life Insurance.
Our mission is to provide reliable protection and compassionate service from coast to coast with easy-to-purchase life insurance, critical illness insurance and related products. Our expanding product choices will help you get the coverage and peace of mind you need for a better financial future. Canada Protection Plan products are available through over 25,000 independent insurance advisors across Canada.