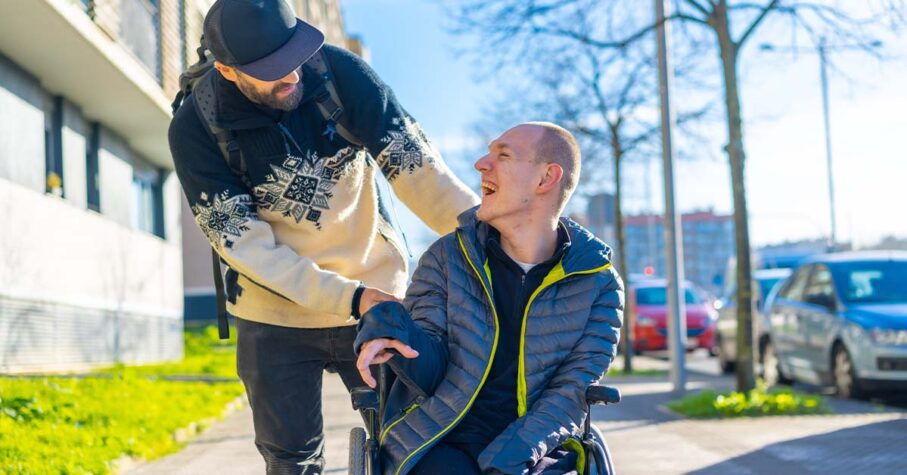 For many people with disabilities, finding suitable life insurance can be daunting. It is common for people with disabilities to face unique challenges and uncertainties when it comes to getting coverage, as insurance companies may view them as high-risk applicants. However, individuals with disabilities do have options when it comes to life insurance, even if they've been denied coverage in the past. In the paragraphs below, we will explore the different types of life insurance available to people with disabilities and provide advice about how to navigate the application process.
Can You Get Life Insurance with a Disability?
Yes, people with disabilities can usually get life insurance, but the types of insurance they qualify for and the terms of the policies may depend on the nature and severity of the disability, specifically how the disability might affect the applicant's life expectancy.
Insurance companies base their decisions about insuring people on their estimate of the applicant's life expectancy. It is important to note that they base these estimates on decades of data about how certain factors such as age, gender, and smoking relate to a shorter or longer life: the estimates are averages. They shouldn't be thought of as a prediction about any individual applicant. Rates will be higher for an applicant who can (statistically) be expected to pass away before they have made enough payments to cover the cost of the insurance because the insurance company stands to lose money on these policies.
Based on the health, lifestyle, and age information they get from you, the insurance company may decide to offer coverage at standard rates, offer coverage at a higher premium, offer coverage with exclusions, or decline coverage altogether. Some insurance companies also offer specialized life insurance products for people with disabilities, such as guaranteed issue life insurance, which does not require a medical exam or health questionnaire.
How to Qualify for Life Insurance with a Disability
If you are shopping for life insurance and you have a disability, it's a good idea to work with an insurance agent who has experience working with people with disabilities. Sorting through the available products and finding a plan to fit your needs and budget can be time-consuming and confusing. An experienced life insurance professional can answer any questions you may have, find the policies that work best for you, and help you navigate the application process.
Maintain a focus on your health as you go forward. If your disability makes it more difficult for you to find life insurance within your budget, you want to ensure that you don't develop health conditions that will further limit your options. If you're able to improve your health from its current state, that may even expand your choices when you renew your policy.
Keep in mind that it may take longer to get approved for life insurance if you have a disability. Be patient and persistent, and don't give up if you encounter any obstacles or challenges along the way. Working with an experienced life insurance advisor can also help with this. With the right support and resources, you can find a life insurance policy that provides the protection and peace of mind you need for yourself and your family.
Life Insurance Options for People with Disabilities
People with disabilities may qualify for the same policies as people without disabilities. However, the availability and cost of certain types of life insurance may be affected by the disability. The two main types of life insurance are term life insurance and whole (permanent) life insurance.
Term life insurance provides coverage for a specific period of time, typically 10, 20, 25, or 30 years. Term life insurance is usually less expensive than other types of life insurance, making it a good option for those on a budget, but it does need to be renewed at the end of the term if you still want coverage at that time.
Whole (permanent) life insurance doesn't have a set expiry date: it covers you for the rest of your life. It is more expensive than term insurance, but it never needs to be renewed, and it usually includes a savings component that builds up cash value over time.
Options If You Are Denied Coverage
If you apply for life insurance and are denied, don't despair: there are options for you.
Guaranteed issue life insurance is designed for people who don't qualify for traditional life insurance due to a disability or pre-existing medical condition. This type of insurance usually doesn't require a medical exam or health questionnaire. These minimal application requirements make this type of insurance easier to obtain. The applicant will be approved for coverage if they meet the age requirements and other basic qualifications.
Simplified issue life insurance does ask some basic health questions but does not require a medical exam. Simplified issue life insurance policies may offer higher coverage amounts and lower premiums than guaranteed issue policies.
Final expense life insurance, or burial or funeral insurance, is intended to cover the costs associated with end-of-life expenses. Such expenses include funeral, interment, and other related expenses so that the surviving family members don't have to worry about paying them. Many final expense insurance policies are also simplified issue policies. These policies tend to be smaller, from a few thousand dollars up to $25,000.
Conclusion
Having a disability does not necessarily limit your options for life insurance. At Canada Protection Plan, we are proud to offer a wide range of simplified issue and no-medical life insurance plans, including both term and whole (permanent} life insurance, as well as critical illness insurance. These plans have been designed with people like you in mind. Contact us today to talk to one of our licensed insurance advisors. We will review your options with you and find you a plan that works perfectly for you and your family. Peace of mind is just a phone call, e-mail, or online chat away.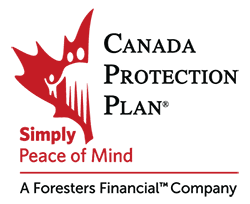 Canada Protection Plan is one of Canada's leading providers of No Medical and Simplified Issue Life Insurance.
Our mission is to provide reliable protection and compassionate service from coast to coast with easy-to-purchase life insurance, critical illness insurance and related products. Our expanding product choices will help you get the coverage and peace of mind you need for a better financial future. Canada Protection Plan products are available through over 25,000 independent insurance advisors across Canada.